Nyewood CE
Infant School
Smiling, Caring and Learning Together on a Journey with God
World Book Day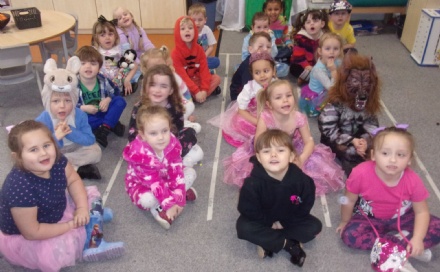 Well this week saw us taking part in another fun filled week!
In Maths on Tuesday, we used our weighing skills to make pancakes and had great fun tossing them on tennis bats in our outside area!
"I eated pancakes for lunch. I had chocolate sauce. It was yummy." said Oscar.
On Wednesday we celebrated World Book Day a day early by coming in dressed as an adjective.
"Today I did like doing World Book Day." exclaimed Jess.
Can you guess what adjective some of our Holly Class family are dressed as?
We then used our adjectives to write a sentence or a story.
"I wrote a story called 'Soft'." said Amber.
Next week is Comic Relief so tune in next Friday to see us all dressed in red!