Nyewood CE
Infant School
Smiling, Caring and Learning Together on a Journey with God
Comic Relief!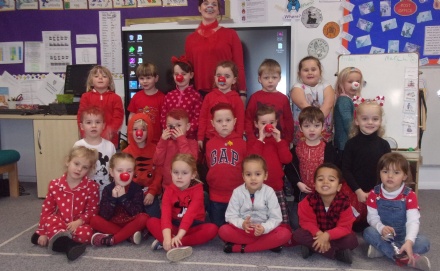 What a fun time we've had in school this week, especially wearing red on Friday for comic relief and sharing our funny jokes.
Amber was brave enough to stand up in front of the whole Nyewood family and tell our jokes:
Knock, knock!
Who's There?
Dr
Dr Who?
You just said it!
How do you get an astronaut's baby to sleep?
Rocket!!!