Nyewood CE
Infant School
Smiling, Caring and Learning Together on a Journey with God
St. George's Day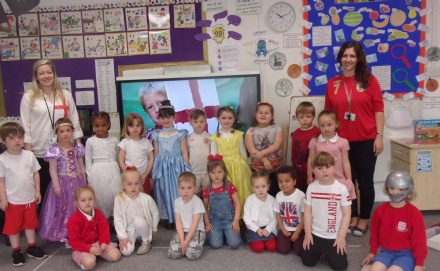 We had a terrific take-off to the start of the Summer Term this week with our St. George's Day celebrations. After coming in dressed in red and white or as a knight, dragon or princess, we started the day by watching some clips from Cbeebies to find out about who Saint George was and how people in England celebrate.
Throughout the day we had the opportunity to make flags, build castles, act out the story, design our own coat of arms and collaborate to make a knight collage.
"It was St. George's Day, we fighted dragons. Not real dragons they were on the computer." said Edward.
In the afternoon we got to taste some traditional English food such as pork pies and pasties.