Nyewood CE
Infant School
Smiling, Caring and Learning Together on a Journey with God
Silly Soup, Pegs and Pebbles!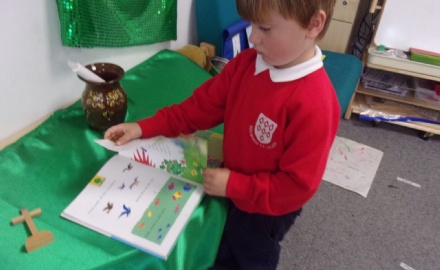 We've had another great week of learning in Holly Class!
This week in our phonics sessions we have been listening for rhyming words in stories or songs and continuing rhyming strings in circle times e.g. cat, bat, rat, hat, mat. We have been playing a game called 'Silly Soup' where we had to find two pictures that rhymed and add them to our mixing bowl.
"We're making lots of silly soup. We're making soup that's silly. We're going to cook it in the fridge to make it nice and chilly!" sang Holly Class to the tune of Pop Goes the Weasel.
'We make it with rhyme words. I put in bee and tree.' explained Esme.
In Maths this week we have been matching amounts to different numbers.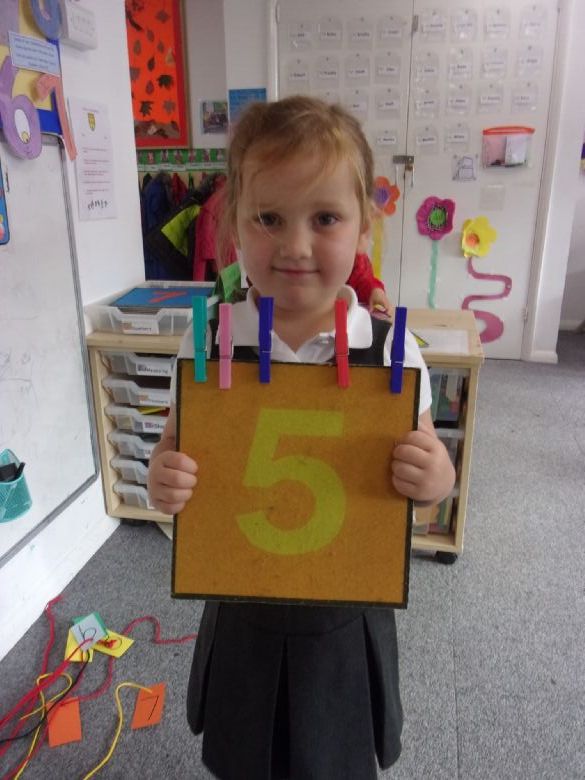 "I did some cool numbers with pegs on. I had to do the right numbers of pegs and counted as I goed." Bradley told us.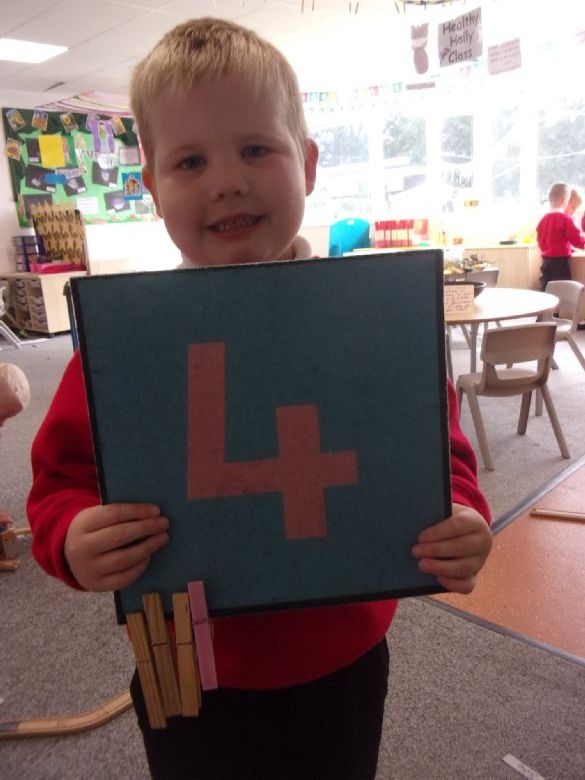 We have also been using numbered pebbles and conkers to count out the correct amounts.
"You had to try and get the pebble numbers and put them properly in the order and then get conkers and put them under the right number." Matilda recalled.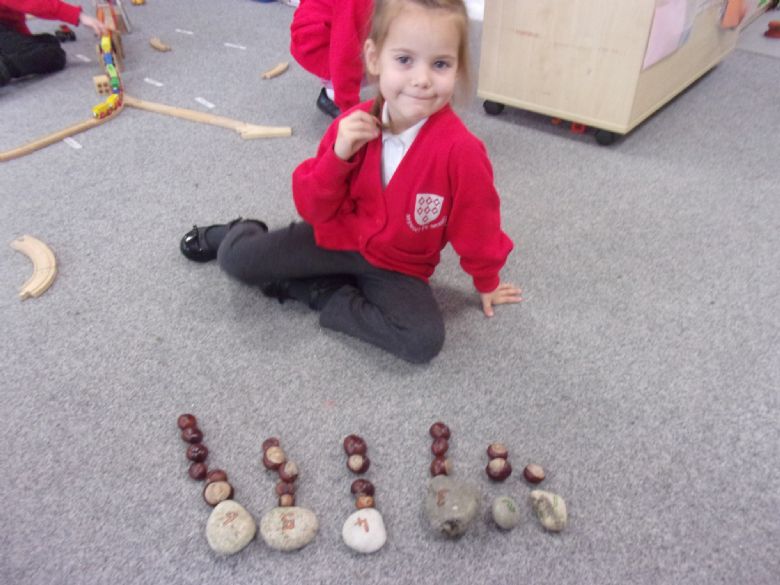 In RE we have started learning about The Creation and many of us have enjoyed looking at the Bible in our choosing time.
Here are some other things we have enjoyed this week…
"I used some popping wrap (bubblewrap) and put some cellotape round it. I made a racing car. I tried my very best to make it." Grace C said proudly.
"I played with the cars at the outside area." said Darcy.