Nyewood CE
Infant School
Smiling, Caring and Learning Together on a Journey with God
Holly Class Welcomes Two New Family Members!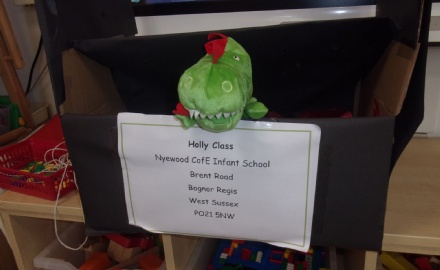 What a fantastic start to this half term we have had in Holly Class with the arrival of not one, but TWO new friends!
On Monday we were very excited to meet our new family member Judah who has just arrived at our school.
"Judah plays nicely with everyone!" said Esme.
"We maked friends." added Grace C.
We are so lucky to have you in our class Judah and are all very proud of how you have settled in so quickly!
Our second friend was a bit of a surprise arrival and came in a parcel.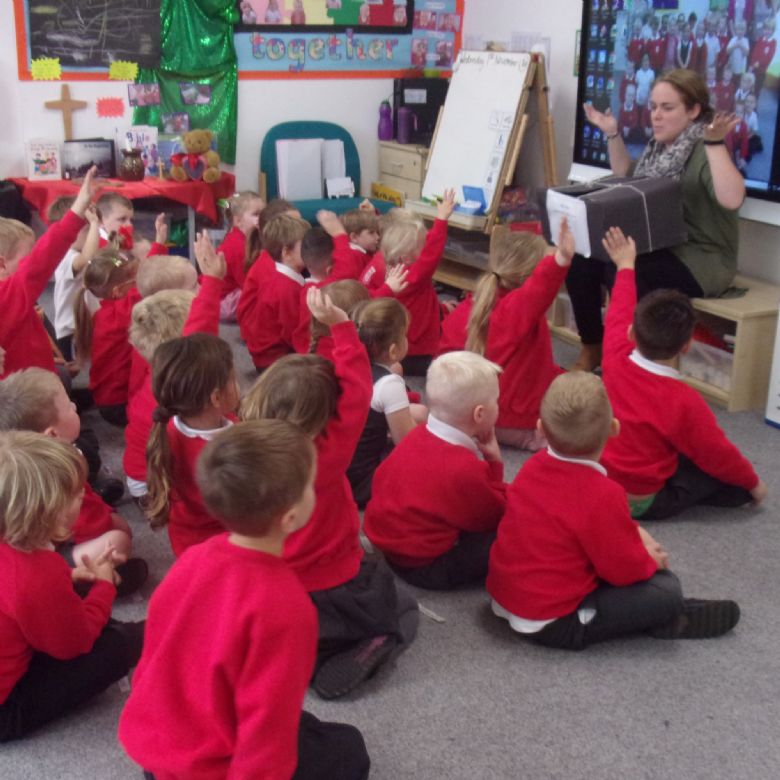 We helped Mrs Walker to open the box and inside was a baby dragon and a letter. He has come to Holly Class to learn. First we had to give him a name...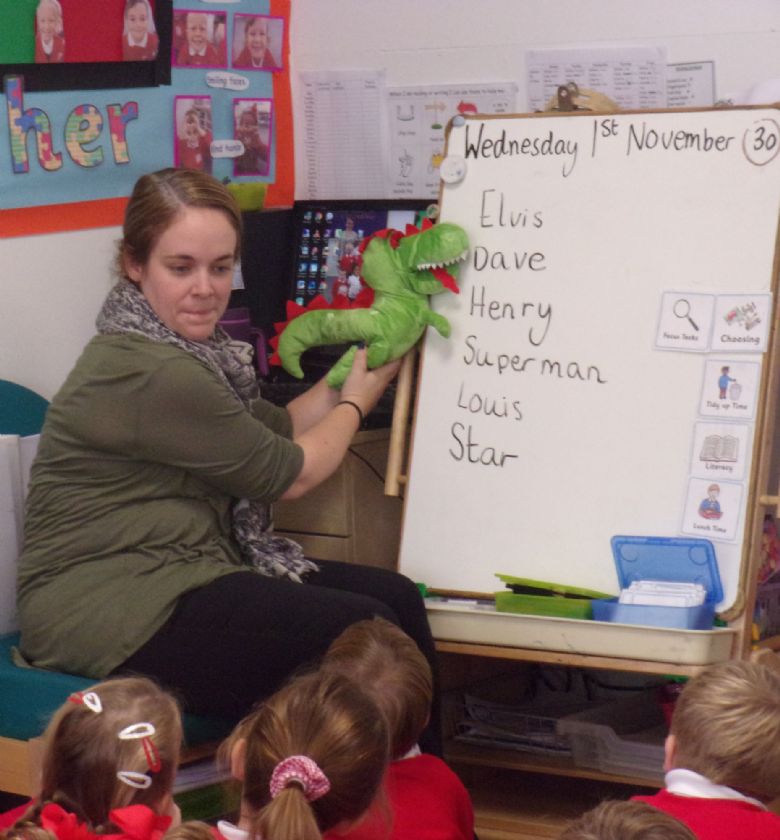 "Star is his name. He's our dragon. He can't breathe fire yet because he's a baby." said Judah.
We thought that Star might get a bit home sick so we thought of things that we could do to make him feel more at home.
"I wrote a letter to Star's Mum to tell her that we are looking after him." Edward said proudly.
"Our book corner has changed because our new friend Star needed a home." Toby explained.
The children decided that dragons live in caves so we transformed our quiet reading corner into a cave where we can teach Star how to read. The children have made glowing dragon eyes during SIL to put in the dark so that Star thinks there are more dragons living in Holly Class.
"Made a bed in there." said Kacy.
Some children decided to continue the cave building outside using our community blocks and then role-played being dragons.
I liked making a dragon cave and pretending to be a dragon daddy!" said Vinnie
Our art this week has focussed on colour mixing. We each had to mix a different shade of green and paint a scale shape. We have put all the scales together to make a portrait of Star's Mummy to put on display. Why not pop into class on Tuesday morning 9.00-9.15 to take a look!