Nyewood CE
Infant School
Smiling, Caring and Learning Together on a Journey with God
The true meaning of Christmas...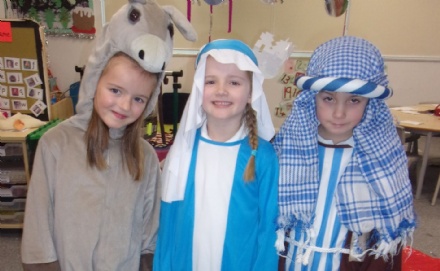 Well what an outstanding performance the children of Holly Class put on for friends and family this week during our Christmas Nativity Worship! Both parents and teachers were bursting with pride as each child took on their role to make the Christmas Story such a success.
"I was the star. I put a star on my head. Mum and Dad watched me." said Jacob.
"I got to say the prayer. I said the words in the microphone." explained Bradley.
"I feeled scared." Judah told us.
"I walked around the hall in a line and all of the angels followed me. I was Angel Gabriel. "Francesca said proudly.
"I was a sheep. I haved to walk around with the shepherds." Alfie commented.
"I was Mary and I haved to walk around and the little donkey leaded us to Bethlehem." explained Matilda.
"I was a king I taked gold to baby Jesus." Vinnie said.
"I feeled scared because I didn't know all the grown-ups' names. I feeled happy when I was the innkeeper." Edward told us.
"I was a shepherd and I was sleeping. Then I went to Bethlehem to see baby Jesus." Beth recalled.
"I had to follow Angel Gabriel and went round the hall to tell the shepherds." Esme said.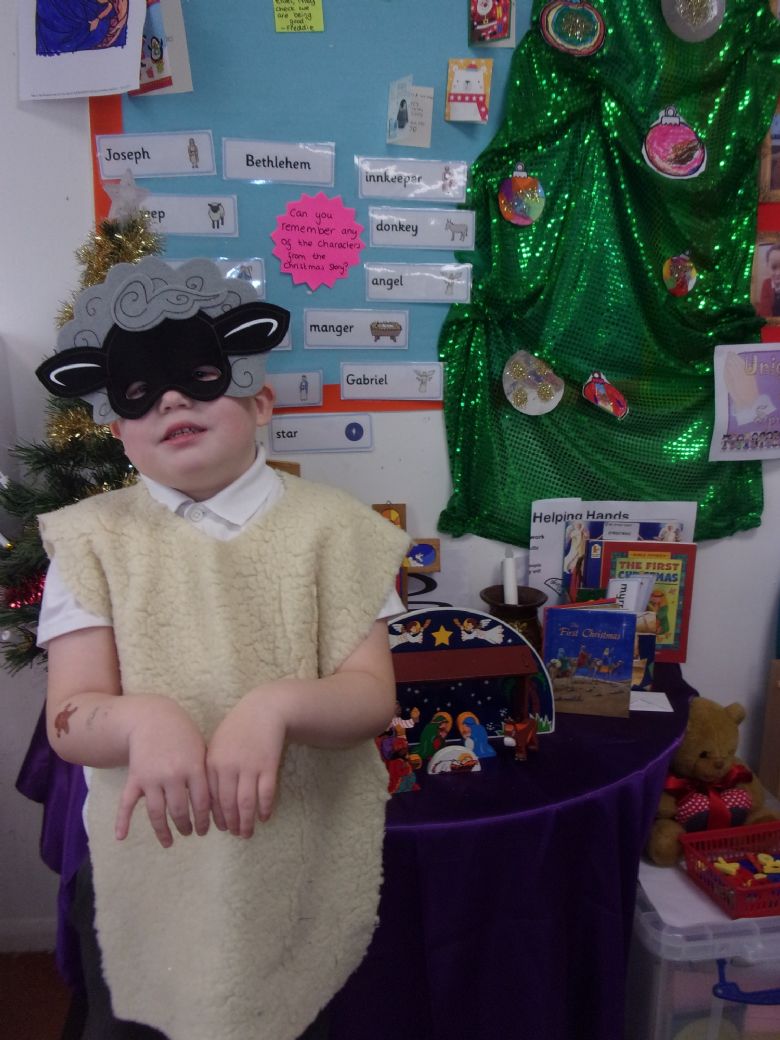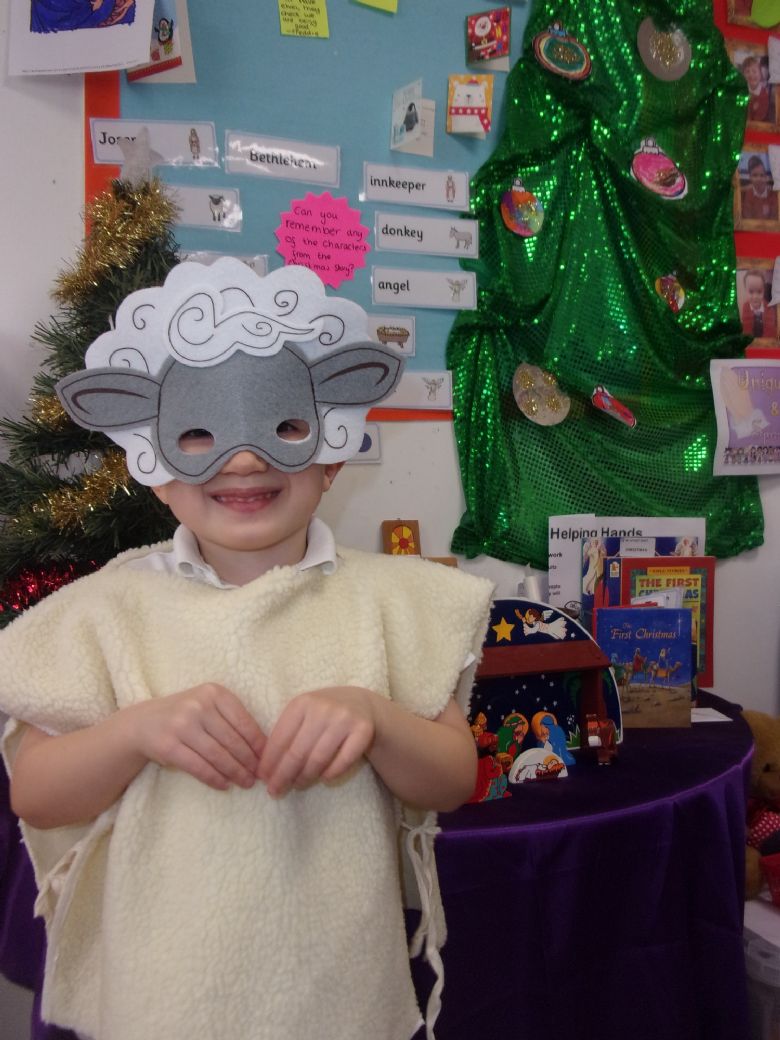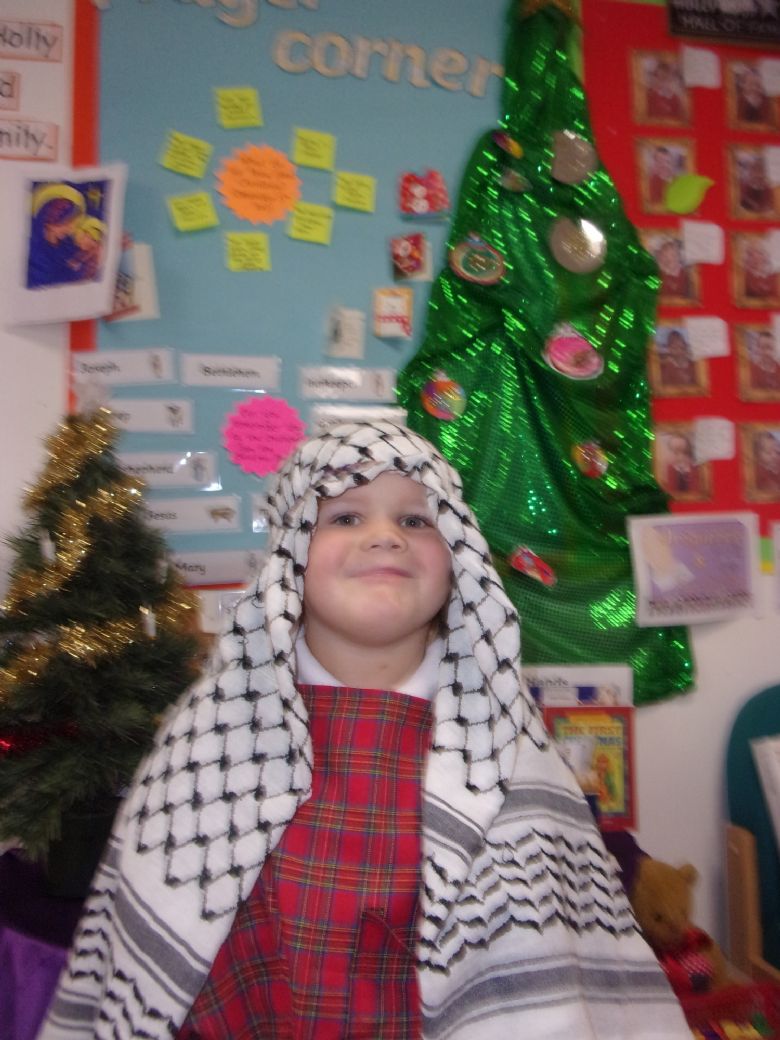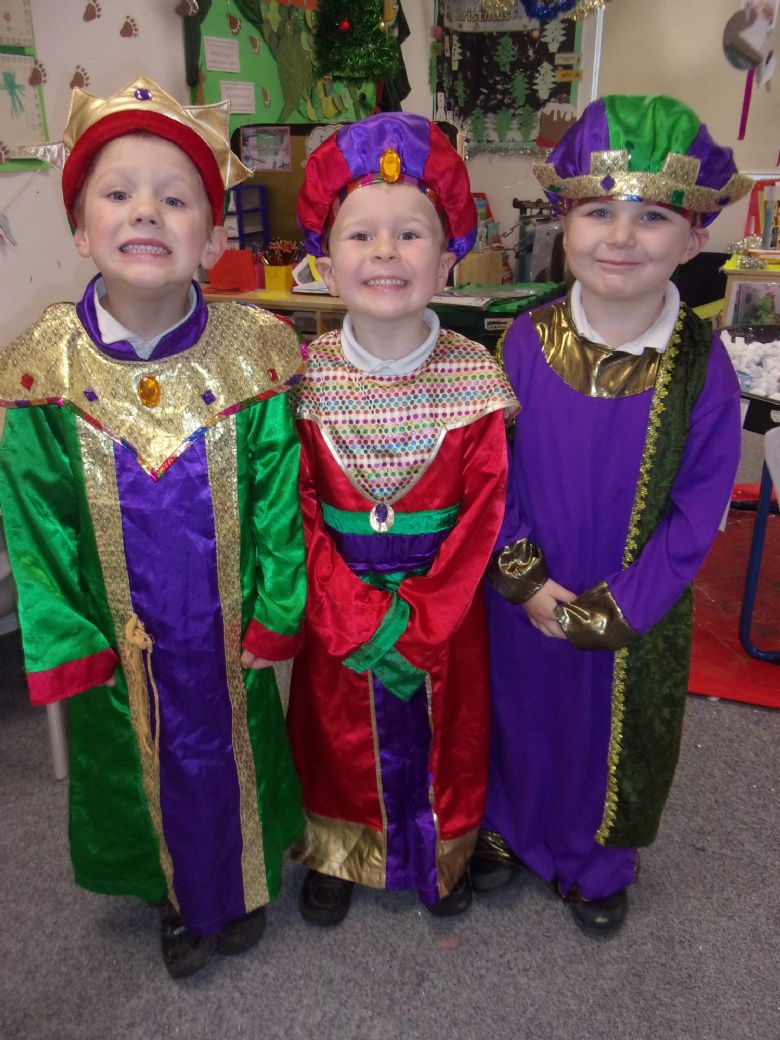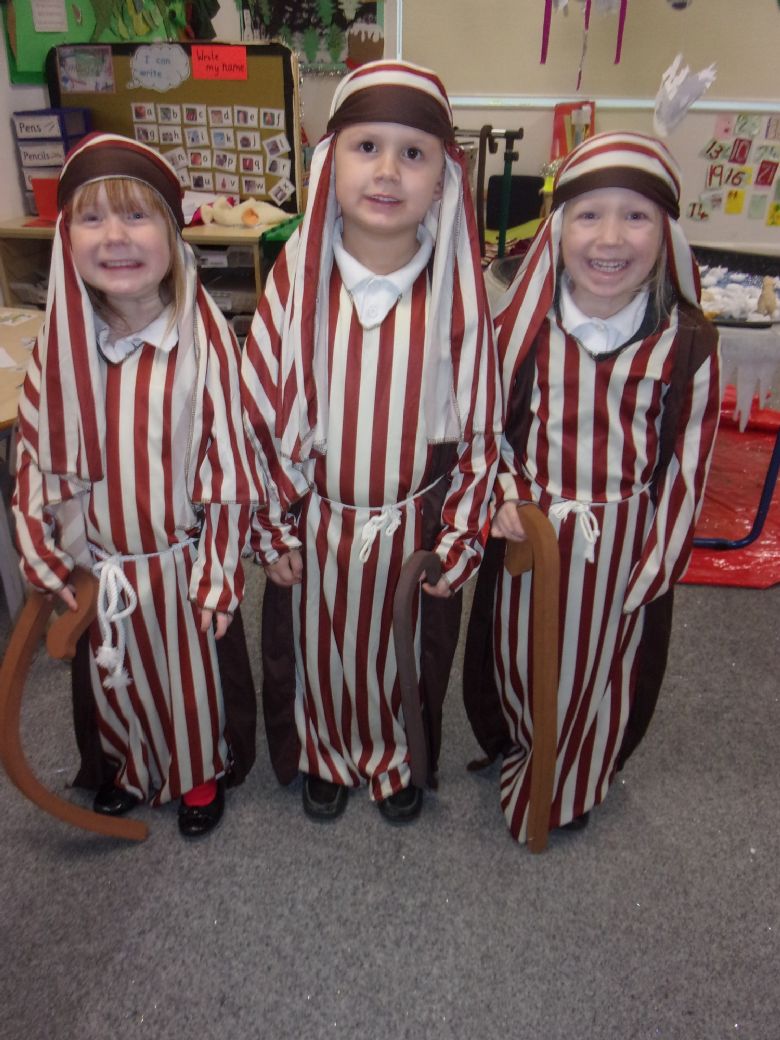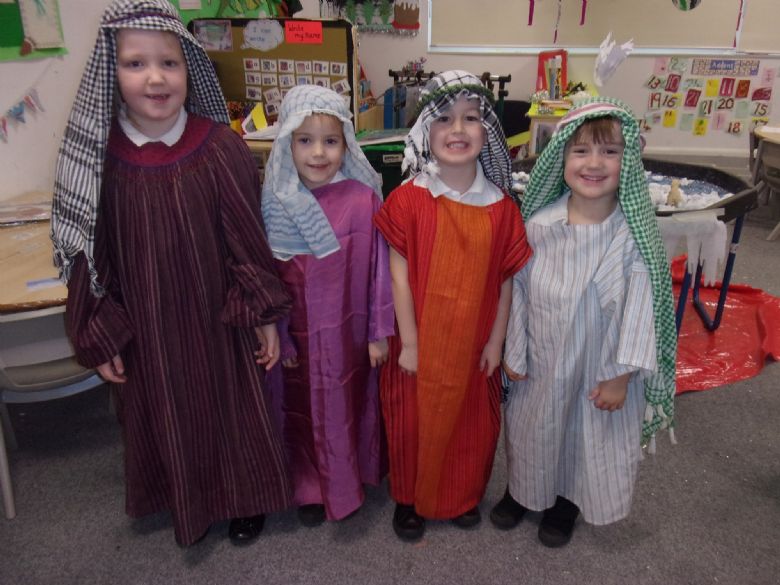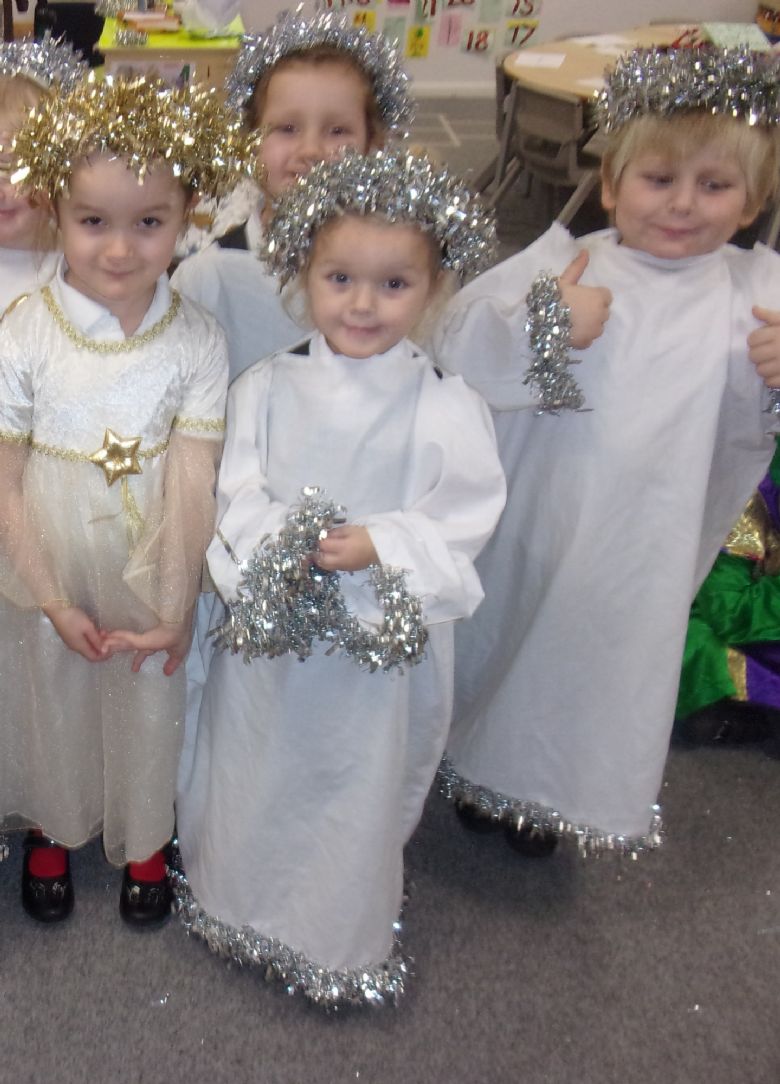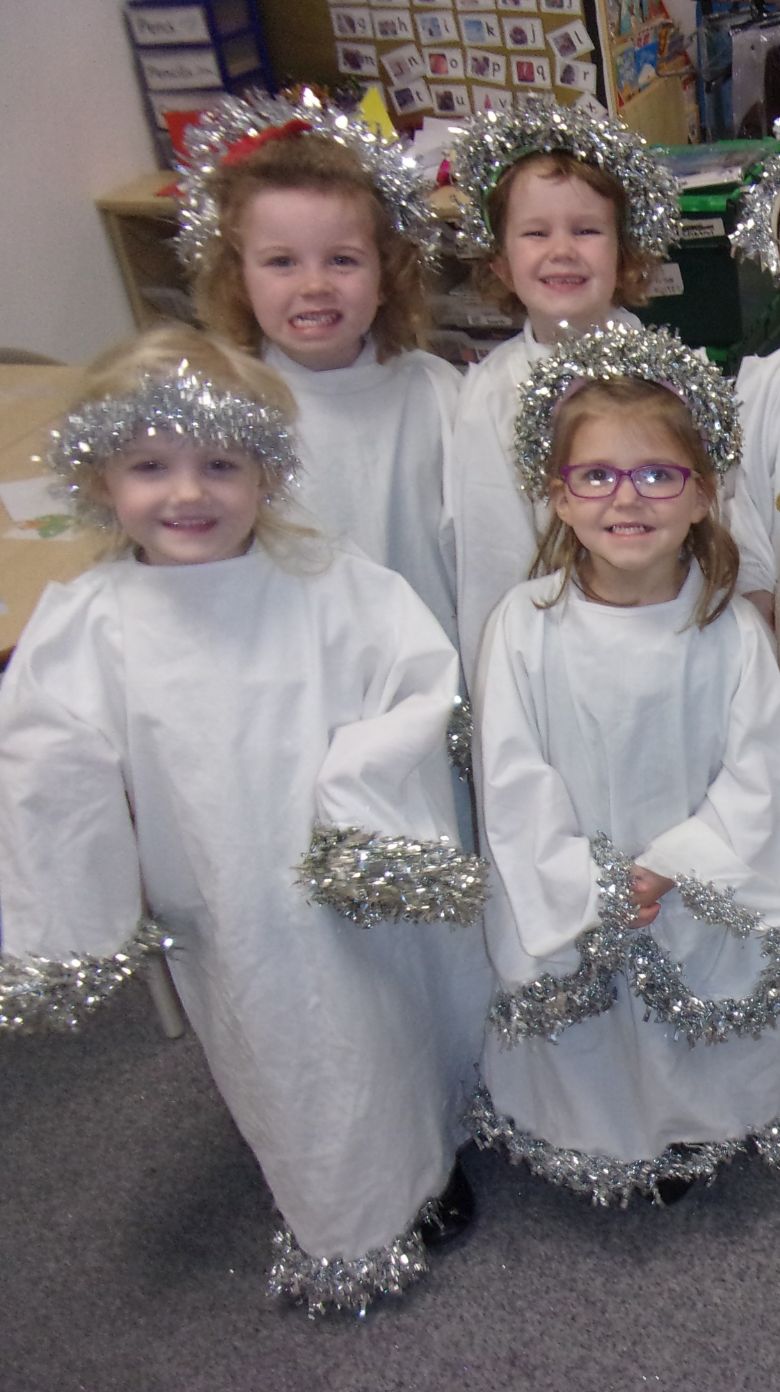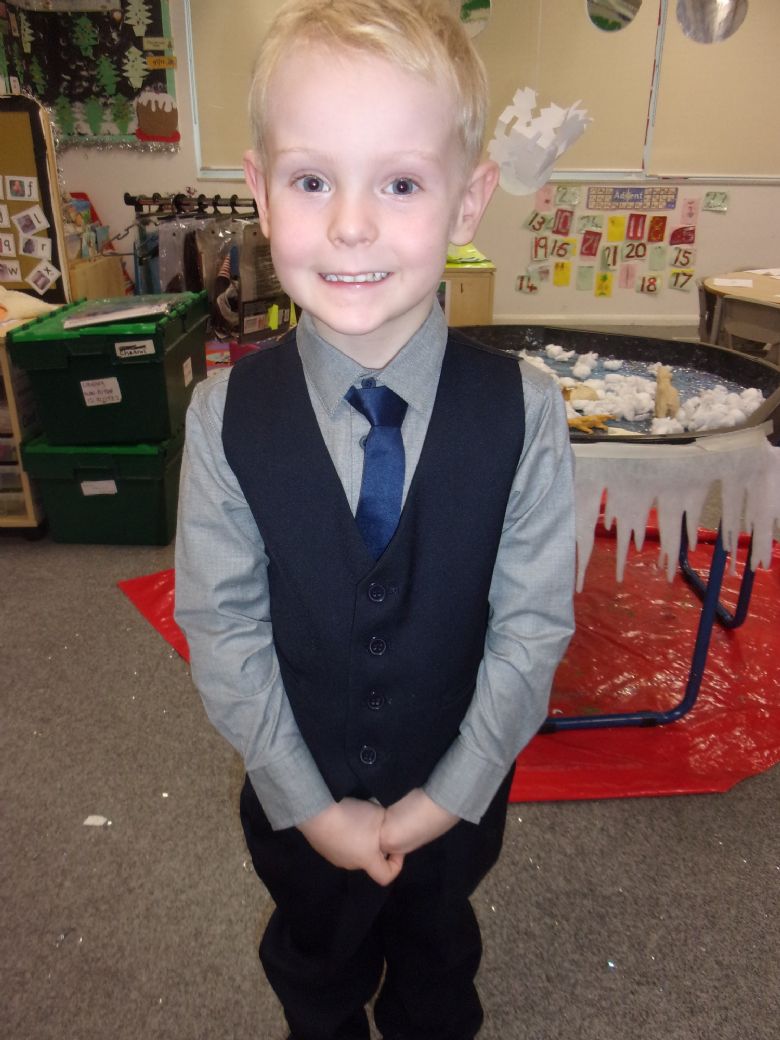 Mrs Walker, Mrs Smart, Mrs Mouland and the children of Holly Class would like to wish you all a Merry Christmas and a healthy, happy New Year! See you in 2018!