Nyewood CE
Infant School
Smiling, Caring and Learning Together on a Journey with God
Welcome to Year 2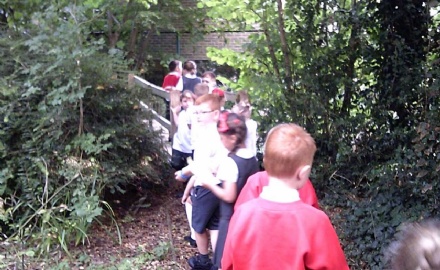 We have had an exciting first week back and have packed a lot into 4 days.
We found masks in the conservation area and discovered our topic was based on the book 'Where the Wild Things Are'. We then made our own masks and had a wild rumpus in the hall. We are now getting to know the story by acting in out or drawing pictures from the book. We are all very excited about our topic.
In Mathematics we were learning about place value. We learnt the vocabulary; tens and ones, and how to draw out numbers up to 99.
We went outside to explore what we could see, hear and feel of God's creation. We saw butterflies, bees, spiders, heard the birds calling and the wind in the trees.
In worship, Miss Wells challenged us to think of one thing that we wanted to be better at by this time next year. Come into our classroom on Tuesday and see what we wrote on the leaves on the tree on our Worship display board.
We named our class bear Happy and he is going to be coming home with a different member of the class each weekend for his own adventure.