Nyewood CE
Infant School
Smiling, Caring and Learning Together on a Journey with God
This week in Chestnut Class...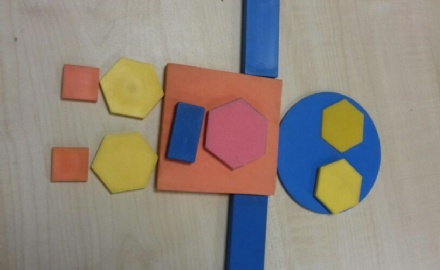 This week has been another busy one.
In English we have been learning about adjectives (describing words) and expanded noun phrases (2 or more adjectives and a noun, with a comma between the adjectives). We have been writing longer interesting sentences whilst still remembering our capital letters and full stops.
In Mathematics we have been practising our adding and taking away. We now know that the biggest number has to come first when taking away but not always when adding. We have talked about how we can use different equipment to help us, some of us use number lines, some use fingers and others use counters.
Today we were showing what we knew about shape. We made some amazing pictures and models.
On Wednesday we walked to church for our harvest service and took our gifts up to the alter. In Chestnut Class we had learnt a prayer which we said to everyone in the church.
In Gymnastics we learnt 3 more shapes: front support, back support and a tucked dish. We also learnt to move between 2 shapes to make short sequence. We are noticing that we are becoming more flexible and our muscles are getting stronger.