Nyewood CE
Infant School
Smiling, Caring and Learning Together on a Journey with God
Healthy Eating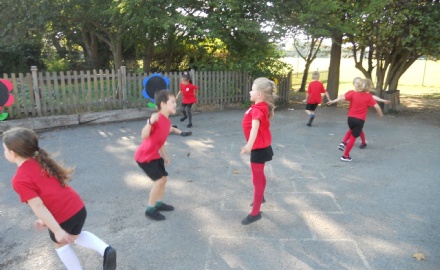 In Mathematics this week we have been learning about inverse; that is like doing mathematics backwards to check our answers. 3+4=7, so 7-3=4 . We also tried answering mathematics words problems and have set one for the adults to work out.
I am thinking of a number. If I add 28, my answer is 40. What is my number?
In English we learnt how to use a dictionary. We had to correct words that had been wrongly spelt using the dictionary. We then edited and improved our writing about 'The Wild Rumpus' ready for the final version next week.
In Science we carried out our investigation. We counted how many jumps our partner could do in a set time, then we stopped and had a drink and some healthy food. We then did them jumps again to see if we have improved. Most of had improved our scores, showing us how important it is to eat well and drink lots of water.