Nyewood CE
Infant School
Smiling, Caring and Learning Together on a Journey with God
The Tin Forest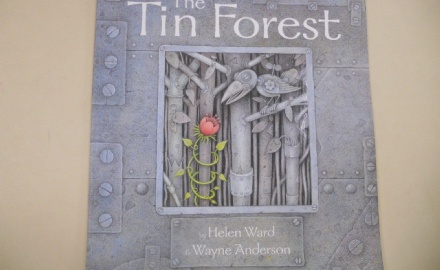 This half term we have started learning about a new book called The Tin Forest. It is about an old man who lived in a world full of rubbish and how he dreamed of a better world. He used the metal to build his own forest. We made a small world role play by covering shapes with tin foil.
In Mathematics we have been halving shapes and finding out about symmetry. We know that both sides have to be the same. Later in the week we made repeating patterns with colours and shapes. We were very good at this and could solve Mrs Macrae's difficult ones.
In Science we went outside to look at micro-habitats; we saw a spider in the shed in the dry leaves, but no creatures in the damp areas as it was getting too cold for them.
The week finished with our sponsored bounce, we all had great fun managing to bounce up to 102 times in a minute!
Thank you for all the bottles, we have enough now and will use them to make our poppies for remembrance day.