Nyewood CE
Infant School
Smiling, Caring and Learning Together on a Journey with God
Splots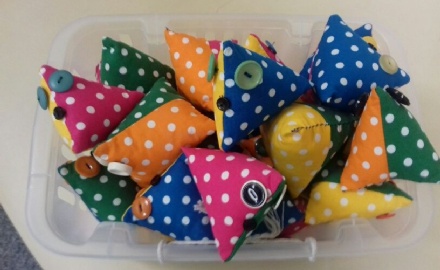 This week we had the exciting arrival of some Splots. They are small creatures who like having books read to them in quiet voices. We take care of them by making sure we are not too loud and some of us have even given them names.
This week we made poppies from plastic bottles. When we had painted them they looked really impressive and were put on display outside the front of the school. On Friday the whole school came and stood around the Remembrance display and we held a minute silence.
We also had a fun afternoon using clay to make creatures. The clay was rather hard and messy, but we loved it; our models are now slowly drying.
In Mathematics this week we were looking at directions. We practised finding our left and right hands. We learnt about turning clockwise and anti-clockwise and full, half, quarter and three quarter turns. This involved lots of jumping and moving about so it was a very active Mathematics week.
In English we have started to plan our own story based on The Tin Forest.