Nyewood CE
Infant School
Smiling, Caring and Learning Together on a Journey with God
Bucket Fillers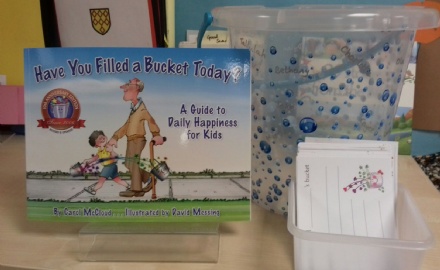 This week in Mathematics we were looking at fractions. We learnt about halves, quarters, three quarters and thirds. We know that the bottom number tells us how many pieces the picture or amount are split into and the top number tells us how many pieces we want.
In English we were writing up our leaflets on the country we chose last week.
You might have heard us talking about being bucket fillers or dippers. In class we read a book explaining that everyone has an invisible bucket where we hold our good thoughts and feelings. When we do or say something nice, or someone says something nice to us, it fills our bucket. When we are unkind or someone does something unkind to us it dips out of our bucket. This week we tried to be bucket fillers and not dippers.