Nyewood CE
Infant School
Smiling, Caring and Learning Together on a Journey with God
Tea with the Queen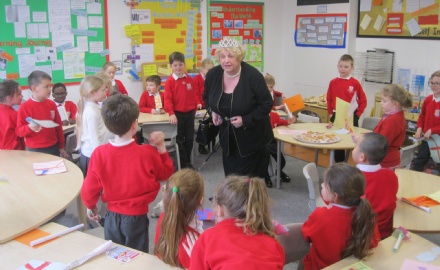 Fantastic Finish- Year 2's tea with the Queen
This week, the children have been writing instructions to make either a sandwich or a cup cake. They have worked really hard on learning the features of instructional writing, such as bullet points, sub headings and step by step instructions. On Friday, the children helped to make sandwiches and cakes according to their instructions, ready for the tea party.
We had lots of fun, listening to "God Save the Queen", our National Anthem, and creating flags to wave when 'The Queen' arrived. Everyone was very excited to see her Majesty and we asked lots of questions aboout her life including, "How many animals do you have?" and "What's your favourite jewel?"
What a fantastic way to end what has been a really busy, action-packed term of learning. We are already looking forward to the Summer term and all that it will bring.