Nyewood CE
Infant School
Smiling, Caring and Learning Together on a Journey with God
Adjectives, adjectives, adjectives!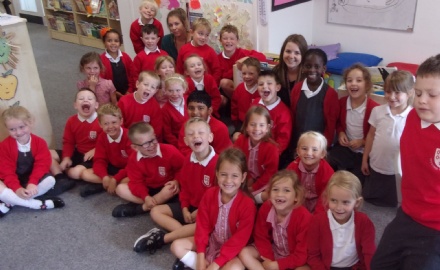 A windy but wonderful week in Apple Class.
In our Writing sessions we began to learn about adjectives! We picked this up very well and we can't wait to use them in our writing next week.
In Mathematics we learnt that addition number sentences can be done in any order like this: 3+4=7 and 4+3=7, but when we take away, the biggest number always has to go at the start of the number sentence!
During our Reading lessons this week we have learnt what 'Summarising' means. We summarised the story of 'Where the Wild Things Are' and drew this into a comic strip. After our drawings, we summarised our comic strip verbally to someone in another Year 2 class! This was great fun! We can't wait to take part in the 'Apple Class Summarising Show' next week.