Nyewood CE
Infant School
Smiling, Caring and Learning Together on a Journey with God
Stories, Creation and Crab Football!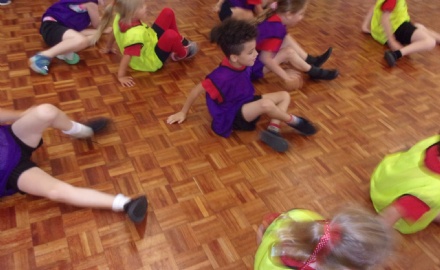 This week we finished our new story endings. We loved writing them, editing them with special pens and then reading them to each other! Miss Rice was extremely impressed too! Next week we will be writing our very own stories with our very own ideas using all the skills we have learnt so far.
During RE, we used our thinking skills to help us come up with a range of questions we want to ask God about the Creation Story. These are some we thought of:
"Why did you make people last?"
"Which animal did you make first?"
"Did anyone help you make the world?"
"Which day of Creation was your favourite?"
"Which part was the hardest?"
Friday afternoons we are having fun with Curtis who is teaching us football skills! We have been focusing on our passing techniques, although due to puddles on the field and wet grass, today we played crab football in the hall!
Thank you to everyone that has been helping their children with their spellings and timetables. Please join us to find out more about Year 2 on Tuesday at our welcome meeting!