Nyewood CE
Infant School
Smiling, Caring and Learning Together on a Journey with God
Fruit Kebabs and More!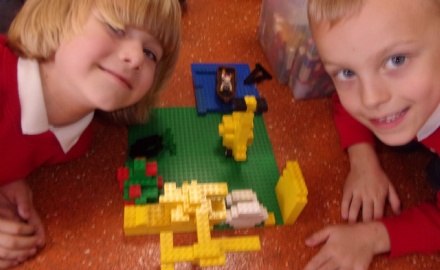 We had an exciting start to the week this week because on Monday morning we made fruit kebabs! We chose three fruits to put on it. Then we ate them and then we reviewed them. Some of us said what we would do differently next time.
"I would change the melon into banana."
"Next time I would change the pear for banana because the orange and pear didn't go well together."
"I would change the apple to grapes because I think apple was a bit too hard for a kebab and it didn't taste nice together with the banana."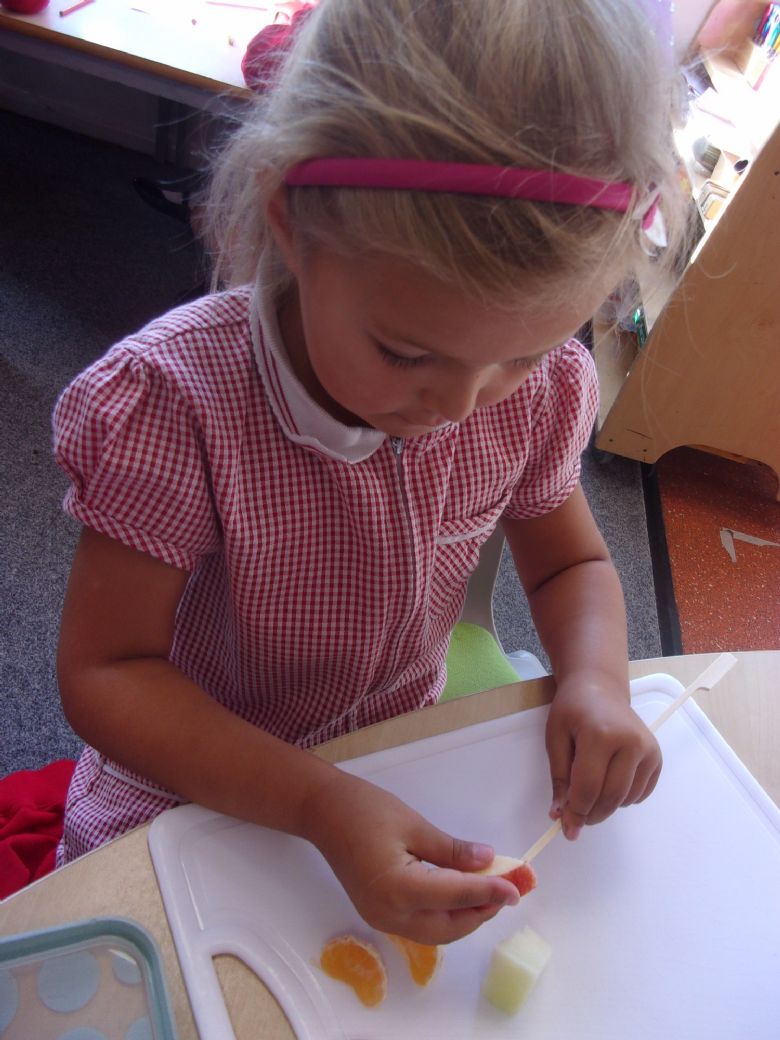 In English we started to write our own stories in the same structure as 'Who's Afraid of the Big Bad Book?'. Before we could write it, we had to gather lots of ideas and then box it up into a plan which we did really well. We are going to finish these next week and share them with the children in Reception!
In Mathematics we did an AMAZING job with division problems. We used all that we knew to help us give reasons why something could be divided equally or not.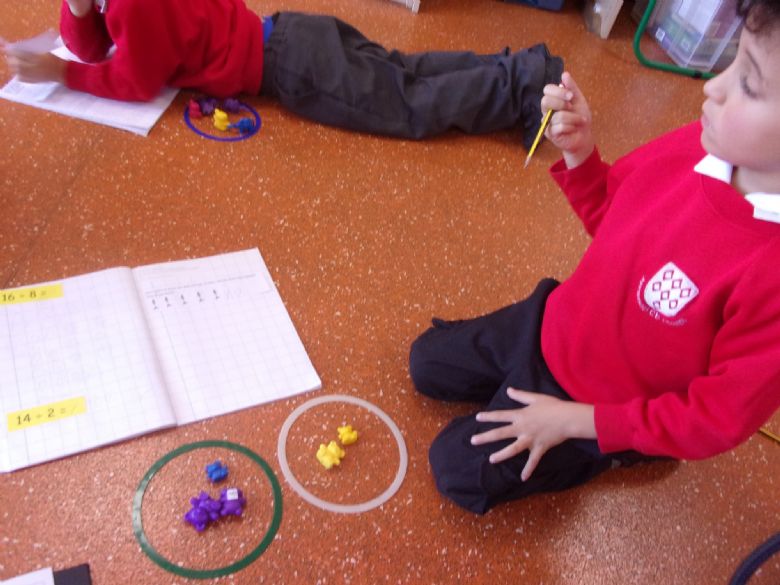 On Thursday in RE we could choose between using Lego, Play-Doh, writing or drawings to help us retell the Creation story by ourselves! This was very fun and Mrs Cobb was very impressed with what we had created!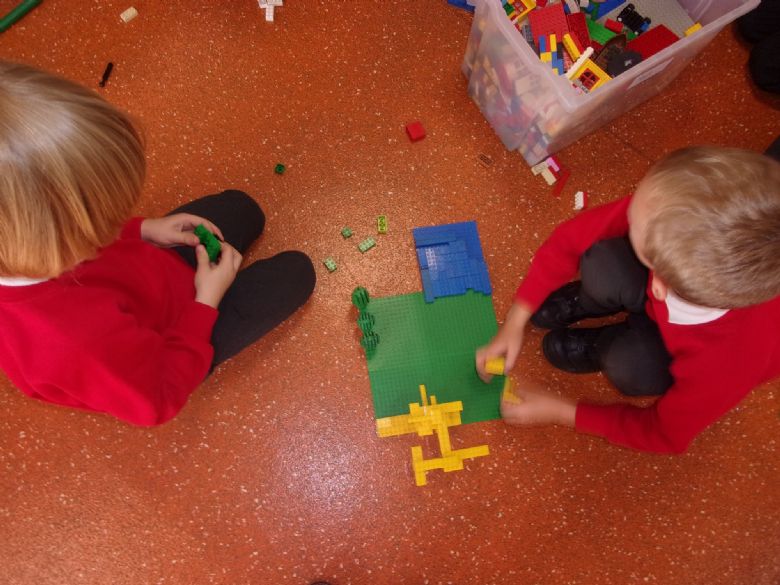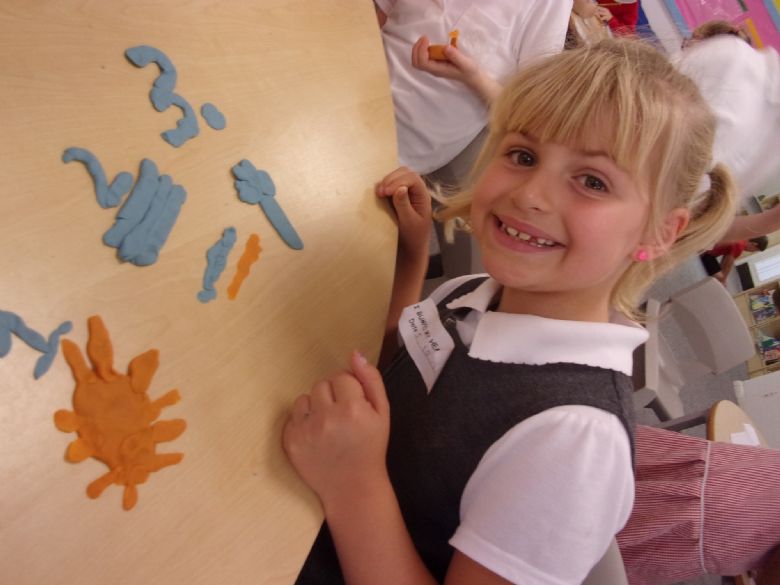 We have just come in from playing football outside in the lovely sunshine. It was great fun this week. We got to play an actual game!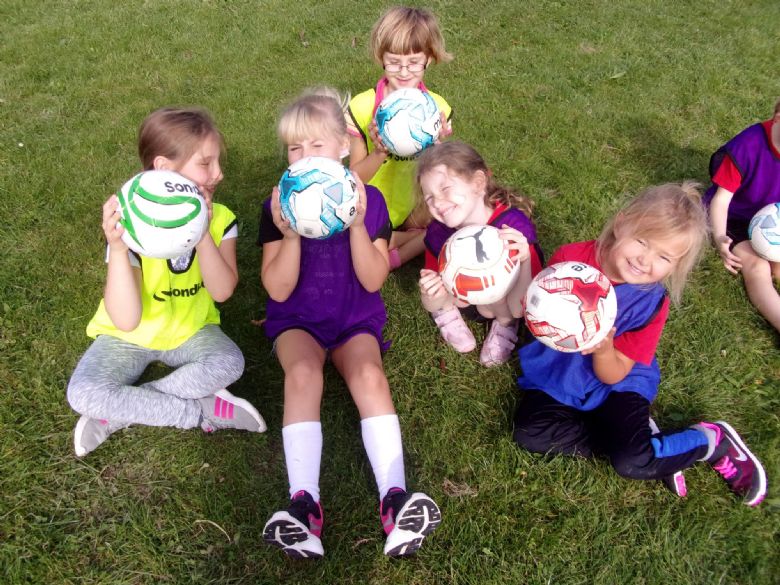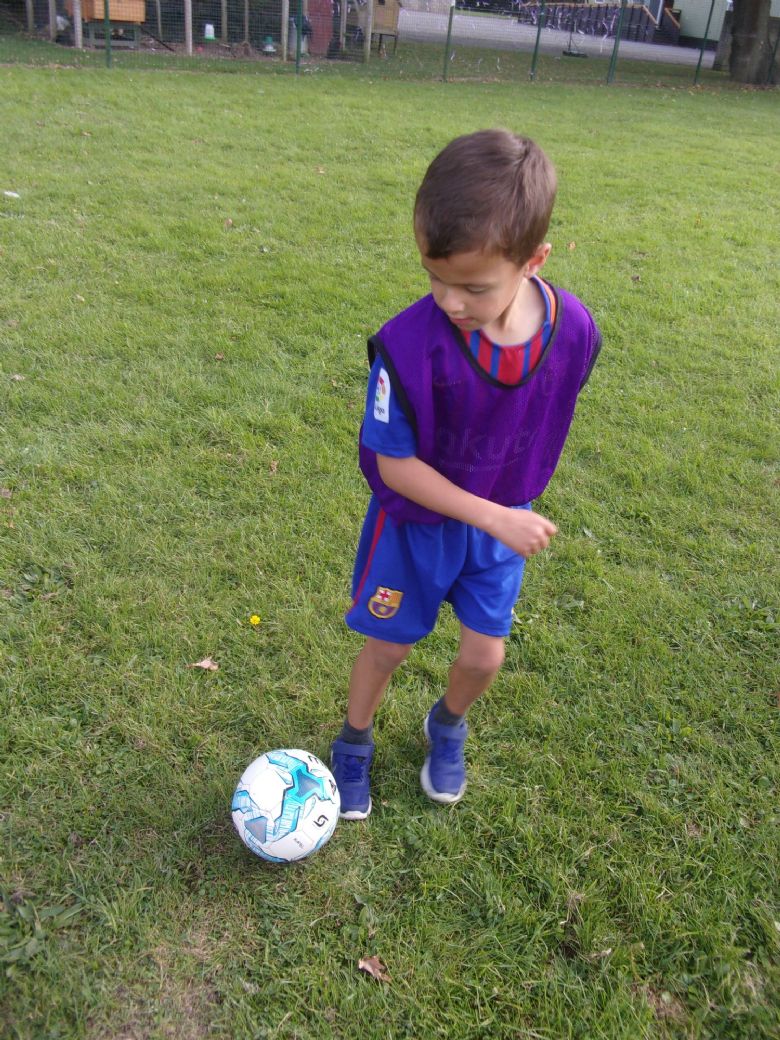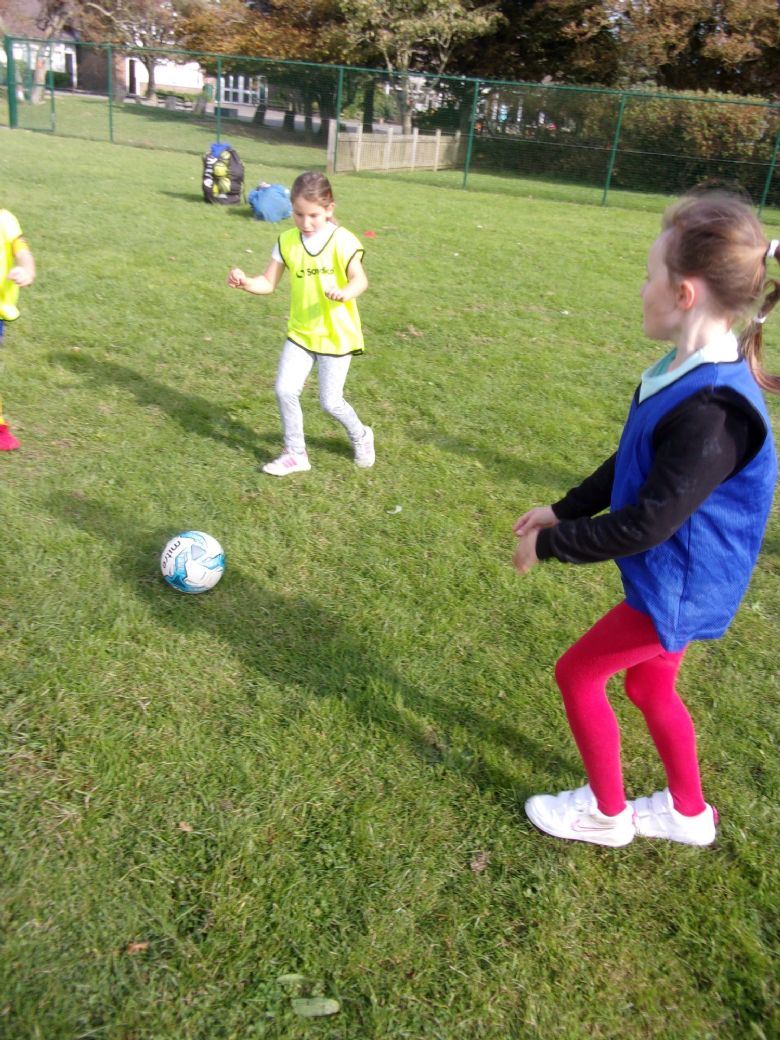 Thank you to all the adults that attended the Welcome to Year 2 session on Tuesday. If you were unable to attend then watch this space for where to find information you might find helpful!
Enjoy your weekend!