Nyewood CE
Infant School
Smiling, Caring and Learning Together on a Journey with God
North, East, South, West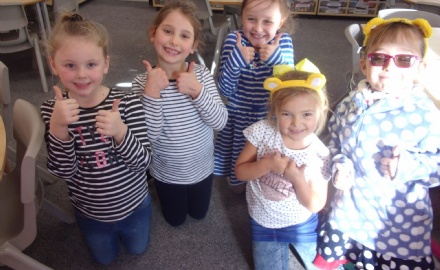 In English this week we have begun to plan our very own stories in the style of 'The Tin Forest'. We have some great ideas which we can't wait to turn into an exciting story next week!
In Mathematics we have been looking at inverse. We have also learnt that when we add numbers together, it can be done in any order but when we take away numbers, we need to start with the biggest number.
In our Geography lesson this week we started to learn about maps! We used directional language to help us talk about where different things were placed on the map!
Our Science learning this week helped us plan a new experiment! We are going to find out next week which of 4 environments will change/melt ice the quickest. I wonder whose prediction will be correct?
We had lots of fun today celebrating Children in Need. A big thank you to everyone that took part and contributed!