Nyewood CE
Infant School
Smiling, Caring and Learning Together on a Journey with God
A fabulous week in Apple Class!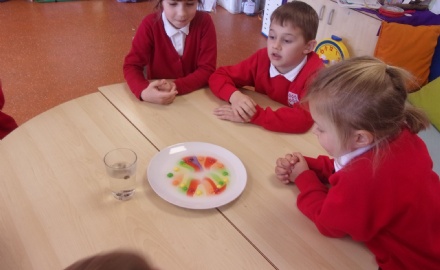 What a lovely week it has been!
It was great to see Apple Class back to school with big smiles on their faces ready for the Summer Term.
We are lucky enough to have Miss Cooper joining us in Apple Class for seven weeks and have really enjoyed working with her this week!
On Tuesday afternoon we found out our new topic; 'Let the Magic Begin!' During the afternoon we carried out magical science experiments with different foods and drinks!
"It was amazing when all the colours came out the skittles!"
"I thought we'd need to put 10 Mentos in but Miss Rice put 3 in and it exploded really high!"
"The raisins looked like they were dancing up and down."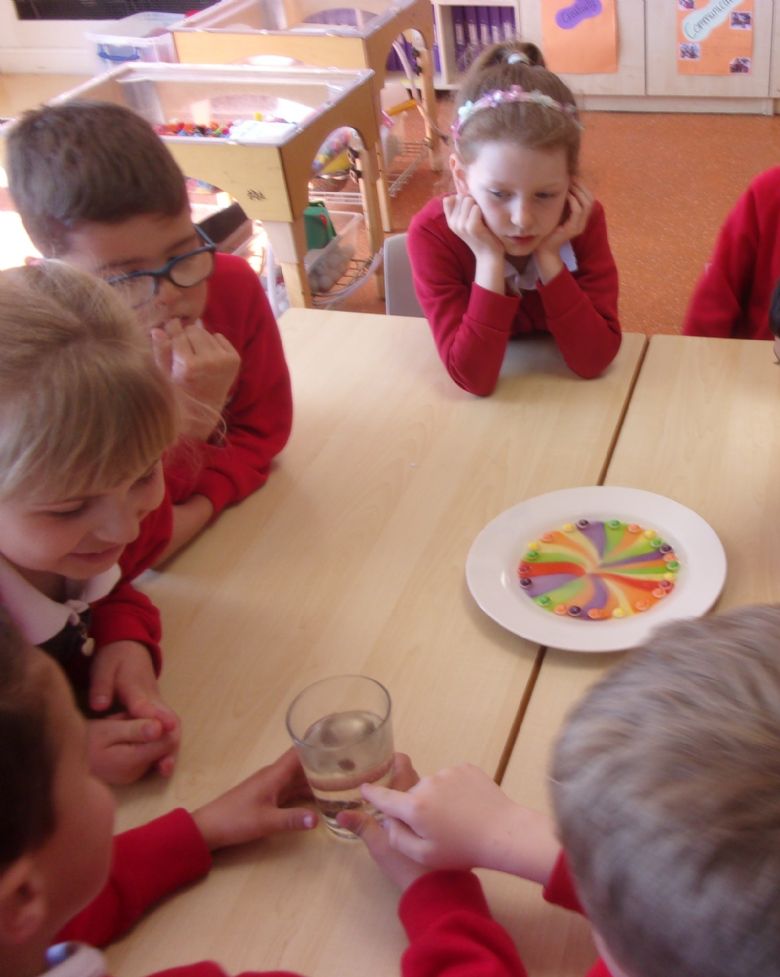 'Leon and the Place Between' is our new focus text. This week we explored the front cover and thought about what the characters in the first picture would be thinking or saying.
In Computing we learnt about our digital footprint and that everything we do online never goes away, even if we delete it so we need to make sure we don't give away ANY detailed information about ourselves and we also need to make sure we are respectful.
Mathematics this week was focused on time telling. Miss Rice and Miss Cooper were SO impressed by how quickly we understood this! We are going to keep telling the time at home using an analogue clock so we never forget!