Nyewood CE
Infant School
Smiling, Caring and Learning Together on a Journey with God
The learning continues...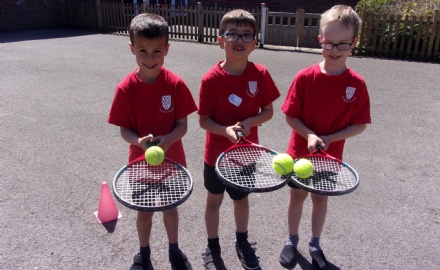 Our Mathematics learning this week has focused on revisiting lots of different mathematical areas! In particular, we focused on missing number problems and using the inverse to help us. We also reminded ourselves how to add three numbers together like 3 + 5 + 7 and also how to add numbers that go into the hundreds; 83 + 51!
During English sessions we continued to look at the four different sentence types. We wrote our own and then rewrote our class magic show advert with our own sentence ideas in!
In computing we wrote our own algorithms for our friends to follow for how to draw a circus tent. We found it funny looking at how different people draw different things following the same algorithm, but learnt that we need to make sure that our algorithms are very specific.
During PE this term we are working on our hand and eye coordination through throwing, catching, aiming at targets and tennis skills. This will help us when we play rounders against the other Year 2 classes at the end of the year.