Nyewood CE
Infant School
Smiling, Caring and Learning Together on a Journey with God
VE Day - 75 Years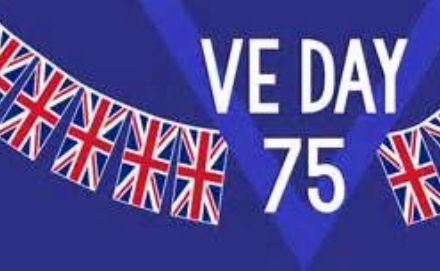 As we enter this bank holiday weekend we mark this special occasion thinking about VE day.
Just over 80 years ago, the Second World War began. It was a huge war that involved most nations of the world. On 8 May 1945, at 3 pm, Winston Churchill, the UK prime minister at that time, announced to the nation that the war in Europe was over. This meant an end to nearly six years of war that had cost the lives of millions of people and had destroyed families, homes and cities.

Millions rejoiced at the news that Germany had surrendered, relieved that the intense strain of war was finally over. In towns and cities across the world, people marked the victory with street parties, dancing and singing.
We would like you to take a moment to reflect.
Close your eyes and think about what you think of when you hear the word 'peace'.
Think about those people who fought to bring peace. Spend a moment considering how you create peace in your lives; for yourself, your friends and your families.
Where do you go when you need to find peace?
Do you need to find peace at the moment? If so, is there some action we can take to help us find peace?
Dear God,
Thank you for all those who fought to bring peace during the Second World War.
Thank you that peace eventually came.
Please be with all those who are living in areas of the world that are affected by wars today.
Please help us to do our bit in creating peace wherever we are.
Amen.
Please stay at home and stay safe this weekend.
From all in the Nyewood Family.