Nyewood CE
Infant School
Smiling, Caring and Learning Together on a Journey with God
A super first half term...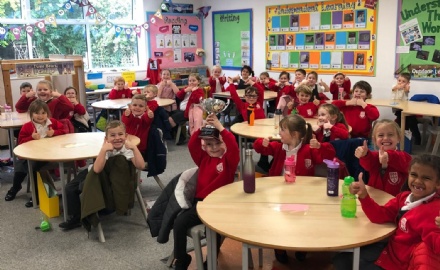 Well done to everyone for such a successful first half term.
I would like to say a huge well done to all the children and grown-ups for such a successful first half term back. It has been wonderful welcoming our new children and families and has been so nice to have everyone back in the building. It certainly has been a busy and fun-filled half term.
I must mention the amazing attendance which is at an all time high - well done to our children (and their parents) for making sure they are here in school, every day, ready , on time - HEROs! This half term Chestnut Class were our attendance leaders with over 99% attendance - WOW! Congratulations Chestnut - no wonder they have smiling faces in the photo above!
I hope you all have a safe and happy half term and I look forward to seeing the children back in school on Tuesday 3 November.