Nyewood CE
Infant School
Smiling, Caring and Learning Together on a Journey with God
Hearts of Gold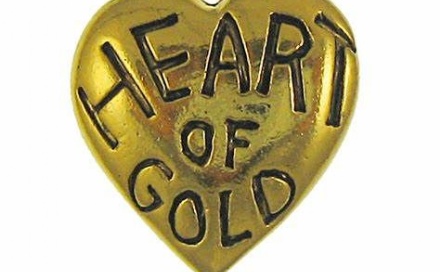 As you know, next week is Children's Mental Health Awareness Week. The team at Heads On, which is a charity for mental health services in Sussex, have asked us to get involved in their Hearts of Gold campaign.
To help out, we would love you to make and decorate a heart of gold over the next two weeks and then display it in your windows over the weekend of 13th and 14th February. While you do this, it would be great if you could think about how the people you love have supported you over the past year. This might be how your grown-ups at home have helped you with your learning, how you have had special video messages from your friends and family members or any other ways people have helped you.
As I make my heart of gold this week I will be thinking about all the grown-ups in school who have helped to make sure the children in school and at home are learning and I will think about each one of you and how your smiles have kept me smiling.
We also have a special message from Rev. Jo this week who is also thinking about spreading some love throughout our community. Please check out her special worship below and the attached posters for more information.
Welcome Back Mrs Mitchell
As you may already know, Mrs Mitchell has been off work for a while looking after her daughter who was diagnosed with Leukaemia last term. Sophia is continuing her treatment and I know you will again join me in keeping Mr and Mrs Mitchell and Sophia in your thoughts and prayers. We are extremely pleased to be able let you know that Mrs Mitchell has returned to school today and so those of you at home will be seeing her soon on your online learning videos and those in school will see her in our Sycamore Bubble from now on.