Nyewood CE
Infant School
Smiling, Caring and Learning Together on a Journey with God
Our Wish List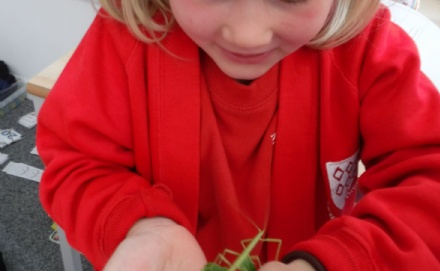 This week we have continued to tick off some of the experiences on the children's wish list...
As you know, we have been looking at ways to give the children the experiences they wished for after the last lockdown.
One such experience was to have our pets to visit and so, this week, Merryn very kindly brought in her pet stick insects. Over the next few weeks they will be visiting each of the classes so that we can find out more about them.
The children have really enjoyed finding out about them, looking after them and even holding them! Well done Miss Rice for overcoming your fear and giving this a go!