Nyewood CE
Infant School
Smiling, Caring and Learning Together on a Journey with God
Happy Half Term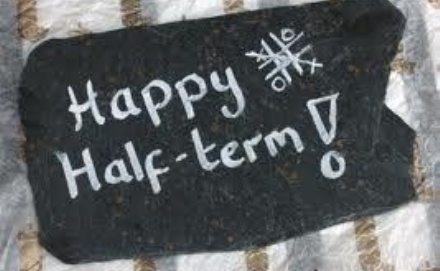 Today I have been reflecting on this half term in school...
As I looked back over the last few weeks I was amazed at how much the children have experienced and achieved. It has been wonderful to have a half term with all the children and adults in school and has felt like a little piece of 'normal'.
Today I wanted to share with you some of my highlights...
At the start of the term it was super to see the children in key stage 1 enjoying their terrific take off by becoming explorers of our local environment. They have continued to make the most of our wonderful outside learning areas throughout the term for their science, RE, reading, writing and PE.
In the Early Years my highlight has certainly been the class worships. I have loved seeing the children share their learning around Noah's Ark and it was so special that they were able to share this with their families online. These worships really served to show us how far the children in the Early Years have come.
This half term the leadership team have particularly enjoyed visiting the children's classes and looking at their books in all their curriculum areas. We have been blown away by the progress the children are continuing to make and their fantastic efforts in their learning.
I think our school motto sums up the achievements of the children in our school this half term:
'Smiling, caring and learning together on a journey with God.'