Nyewood CE
Infant School
Smiling, Caring and Learning Together on a Journey with God
Diversity Week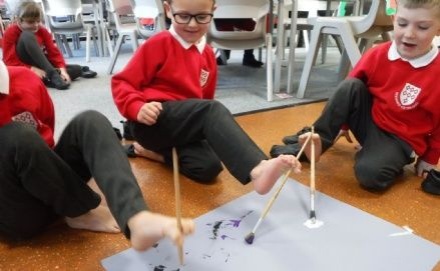 What a fantastic week we have had!

This week in Key Stage 1, the children have been learning all about diversity. They have been challenging stereotypes, learning about different skill sets as well as finding out what it might be like to have a disability.
I know the children have particularly enjoyed trying to paint with their feet, to experience what it might be like if they didn't have any arms to paint with. It made us all realise how tricky this might be for some people and how they have lots of perseverance to succeed.
In Early Years, I am so impressed with how well the children have completed their first full week back. They have worked so hard every day, showing great determination in their learning.
I hope everyone enjoys their weekend. I am already looking forward to another exciting week ahead.