Nyewood CE
Infant School
Smiling, Caring and Learning Together on a Journey with God
Safer Internet Day and Children's Mental Health Week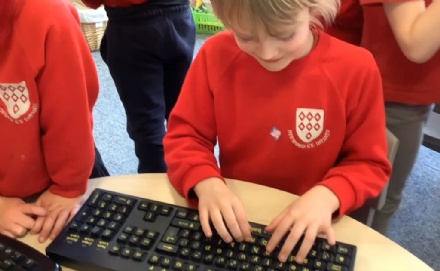 This week we have enjoyed celebrating Safer Internet Day and Children's Mental Health Week.
On Tuesday our children helped to celebrate Safer Internet Day 2022 by learning all about how to be safe online. The theme this year was all about exploring respect and relationships online. We talked to the children about what and who they can trust online. I am so pleased that our children were able to learn and answer this, as well as recognising what to do if they are unsure. One of our key messages to our children is to always ask a grown up for help when they are using the internet or if they are unsure about something they have seen online.
We also celebrated Children's Mental Health Week this week. This year's theme was Growing Together. On Wednesday our children particularly considered how they have grown and how they can help others to grow. The children were able to talk about how they can support each other in many ways, such as helping each other to learn, teaching games to each other at play times, and so on.
I am looking forward to another exciting week ahead of us.