Nyewood CE
Infant School
Smiling, Caring and Learning Together on a Journey with God
A wonderful start to our new term...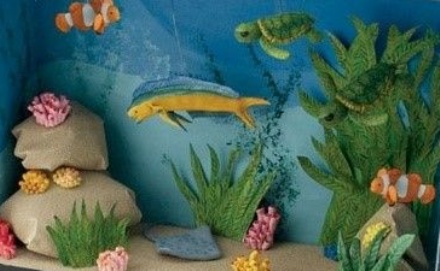 We have certainly hit the ground running with great fun and excitement in our first two weeks of term!
The children have been back in school for a total of 8 days since the Easter holidays and so far they have had an action packed time!
The children in the EYFS thoroughly enjoyed their local trip and we hope that by now you have received your surprise in the post! It was wonderful to hear and see how excited the children were to get out and about in our local area.
In KS1 the highlight of these first few weeks was their 'Terrific Take Off' for the new learning topic, 'Deep Blue Sea'. They made some fabulous shoe box aquariums and sea creatures, explored the topic in books and online and even explored under the sea movement! Great fun was had by all!
If these first two weeks are anything to go by we are in for a wonderful term ahead!
Please do keep an eye on the diary dates as there is lots going on as we get stuck into our final term of the year.