Nyewood CE
Infant School
Smiling, Caring and Learning Together on a Journey with God
What a super first half term...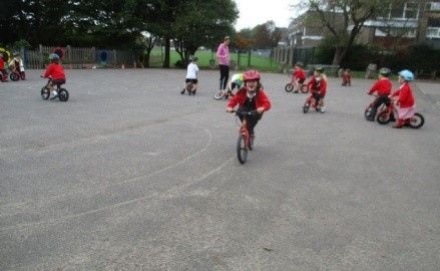 I can't quite believe we have arrived at our half term holiday already!
It really has been a wonderful half term here at Nyewood CE Infant School. The children have made us all proud with their fantastic attitudes to learning as well as super behaviour.
We have been thinking about how we live out our school motto, 'Smiling, caring and learning together on a journey with God' and I have been particularly impressed with the kindness shown by the members of our Nyewood Family. Well done everyone!
You will see from the picture above that my highlight this week was our EYFS children using the balance bikes. I cannot describe how impressed I was with the focus, skill and speed with which the children used these all over the school playground! It really was a sight to behold!
We wish you a happy and safe half term holiday and we look forward to welcoming you all back on Monday 29th October.