Nyewood CE
Infant School
Smiling, Caring and Learning Together on a Journey with God
What a busy week at Nyewood...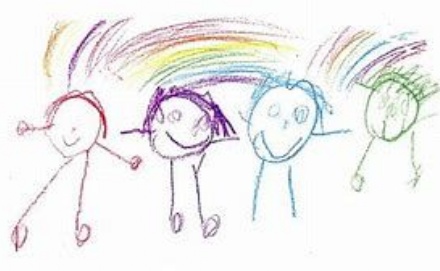 Artwork, photos, bouncing and cake...
This week has been extremely busy at Nyewood and we have really enjoyed all we have taken part in.
At the start of the week our Worship was all about our school value of 'creativity' and we found out about each one of us being God's work of art. Our Worship Council supported us by becoming artists and demonstrated how God creates each one of us as a unique individual.
It was also school photo week - I was very impressed with how smart everyone looked on the day. We are looking forward to seeing all the photos when they come back.
Friday was an especially exciting day with our sponsored bounce; great fun was had by all and I think the record bounce was 113! Wow! Please do remember to bring back the sponsor forms and money as soon as you can.
Finally, thank you to all those who joined us for our PTA tea and cake afternoon. Our PTA do a fantastic job and we are so grateful for all they do for our Nyewood family.