Nyewood CE
Infant School
Smiling, Caring and Learning Together on a Journey with God
Books, books, books...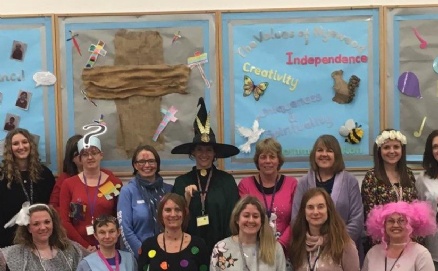 One of my favourite days of the year is World Book Day!
My absolute highlight of the week has been World Book Day. It was such a pleasure to see our Nyewood Family love of reading shining through in all the learning that the children took part in on the day and throughout the week.
I was particularly impressed with the fabulous books that the children (...and staff) themselves wrote. I thoroughly enjoyed listening to them when we came together as a whole school at the end of the day. The children's technical skills and wonderful creativity was truly impressive and a credit to all their hard work so far this year.
I must also mention the fabulous costumes - what creative ideas you all came up with for our'Dress as an Adjective' theme! The language rich learning that came out of it was wonderful!
This month is filled with many more exciting events so please do read your children's class blogs to find out what they have been up to.