Nyewood CE
Infant School
Smiling, Caring and Learning Together on a Journey with God
Time flies when you're having fun!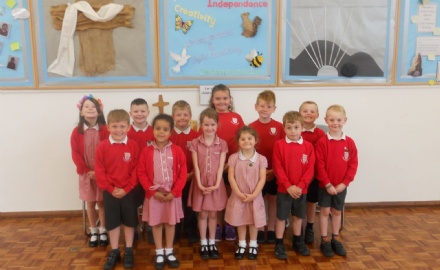 This half term has been packed full of fantastic learning experiences...
This term has truly been full of some wonderful learning experiences for the children at Nyewood and we have all enjoyed watching the children continue to grow and develop.
In Year 2 a real highlight was the visit to church. The wonderful team at St Wilfrid's led a fantastic, interactive session which taught the children about the special parts of the Church and how important it is in the life of a Christian. Everyone, children, parent volunteers and staff alike all came back saying how wonderful the experience was.
I have enjoyed my time in Year 1 this half term when they have been developing their skills as historians. I for one have learnt a lot from the children about toys from the past as well as our local area - thank you Year 1!
In the EYFS I have been very impressed with the writing that I have seen this half term. Many children have come to share their learning with me and it is wonderful to see how far they have come.
Finally, I would like to mention our fantastic Worship Council. They led our collective worship this week brilliantly and using art, song and very confident speech, they shared the message of prayer with our whole Nyewood Family brilliantly.