Nyewood CE
Infant School
Smiling, Caring and Learning Together on a Journey with God
An amazing year at Nyewood CE Infant School!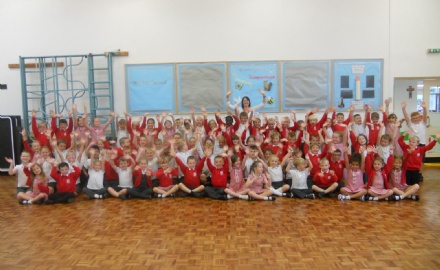 I cannot believe that we have reached the end of the year already and what a year it has been…
There are not enough superlatives to describe how truly brilliant each and every one of the children in our Nyewood Family are. This year they have excelled in their gifts and talents and have made us all so proud.
As we reach the END of our year we wish all the children and families a happy and safe holiday.
SEND – We send our Year 2 children onto their next adventure with hope, happiness and a love of learning.
SPEND – We hope you all spend your summer having fun and enjoying your families.
FRIEND - We thank each member of our Nyewood Family for their friendship and kindness.
SPLENDID – We say thank you to God for each of our splendid children and pray for them that they continue, 'SMILING, CARING AND LEARNING TOGETHER ON A JOURNEY WITH GOD'.
Finally, I would like to end this year by saying a huge thank you to all the families for your support, care and kindness; to the staff for their unwavering hard work and commitment and, of course, to our fabulous children for bringing us joy every day. Thank you.