Nyewood CE
Infant School
Smiling, Caring and Learning Together on a Journey with God
World Book Day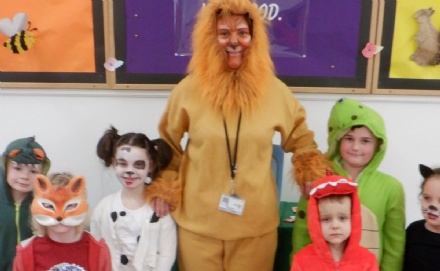 A day of reading and exploring books; what could be better?
This week saw my favourite day of the year so far in World Book Day. My favourite learning in school is reading and I was, once again, wowed by our fabulous children. They spent the day making truly wonderful books about animals and the finished products were fantastic. I also enjoyed speaking to the children about their costume choices; there were wonderful reasons behind all the outfits from the day!
We are all very grateful for the book donations that have come in over the last two days. These will go a long way to supplement our choice and range of books in school.
Thank you to the grown-ups at home who put such effort in to making a day like this so successful.