Nyewood CE
Infant School
Smiling, Caring and Learning Together on a Journey with God
I'll huff and I'll puff!!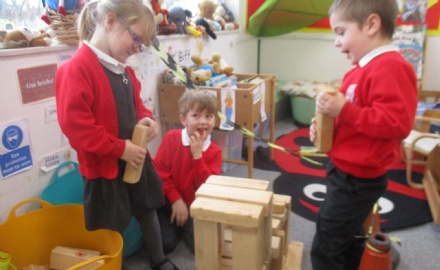 We have a construction site in our classroom! The children have loved acting as the little pigs building a brick house. They talked about the house being strong and not being able to blow it down.
In PE, we acted out the story. The children have remembered the story language very well and loved using it to retell the story. Ask your child to retell the story of The Three Little Pigs to you.