Nyewood CE
Infant School
Smiling, Caring and Learning Together on a Journey with God
Post office visit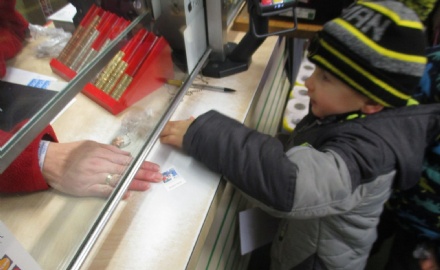 "We went to the post office." said Rachel.
"We posted our letter in the postbox. We got a stamp." said Marley.
"Our mummy's got the children in their group, and the children holded hands." said Emelia.
"We were posting our letters to our mummies and daddies." said Oscar.
The children were so excited to walk to the post office this week. Each child had some money, they asked for a stamp and stuck the stamp on the envelope. Next we walked to the post box and posted our letters. Please let us know when the letter arrives at your home.
The children were so well behaved walking to the post office. So proud of how they listened to the instructions and were safe crossing the roads.