Nyewood CE
Infant School
Smiling, Caring and Learning Together on a Journey with God
EYFS Home Learning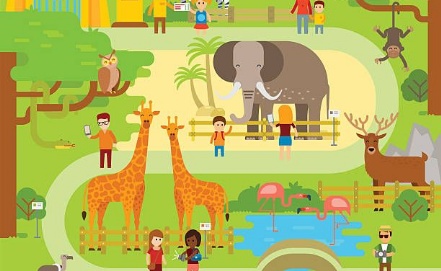 Project Wednesday
Wednesday 29th April 2020
Project Wednesday
This focus of our project for the next couple of weeks is going to be thinking about animals and finding information. Can you remember how and where we look for information? Some of the easiest ways are to look in books or go online. You could start by looking at zoo websites. Lots have webcams so you can watch the animals. This is London Zoo:
https://www.zsl.org/london-zoo-webcam
OR you could try BBC Bitesize science here:
https://www.bbc.co.uk/bitesize/topics/z6882hv/resources/1
What animals did you see? How are the animals moving? What is your favourite animal and why?
Choose your favourite animal. We would like you to create a representation of it in your chosen way. You could use paint, colouring pens or pencils, junk modelling materials or something completely different. We are leaving it up to you and your grown up to decide!
Can you talk about its body parts? How many legs, arms, eyes, and ears it has. Are the animal's legs long or short? What about its tail? How do you think it would feel? What words can you use to describe it? Can you write these words down; they could come in useful later in the week?
Finally, jump up, get active and have a go at this animal dance! It is a lot of fun!
https://www.bing.com/videos/search?q=Animal+Action+Music+for+Kids&&view=detail&mid=452914EA468DFD2D9248452914EA468DFD2D9248&&FORM=VRDGAR&ru=%2Fvideos%2Fsearch%3Fq%3DAnimal%2BAction%2BMusic%2Bfor%2BKids%26FORM%3DVDMHRS
We really hope you enjoy this project. Please do not forget to ask your grown-ups to take a photo of your creation for our Facebook page; we would love to see them all!
Next week, we will be introducing you to our friend Doug, who also enjoys finding out information about animals!