Nyewood CE
Infant School
Smiling, Caring and Learning Together on a Journey with God
Early Years Learning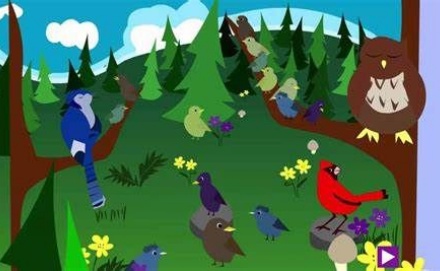 Project Wednesday 5th May
Don't forget that this Thursday - May 7th _ is the deadline for emailing the names of the two friends your child would like to be with in their new class next year. Please send your email to:
Daily exercise idea:
It's Workout Wednesday! You could design your very own workout. Think about what movements you could do, for example star jumps, stretches, running on the spot etc. Try to challenge yourself by seeing how much you can do in 1 minute! If you did the workout last week, are you able to do more in 1 minute this week?
Project
Today we want to introduce you to Doug – our friend from America who has made an interesting programme about animals he found when he went for a walk in the woods. You can watch it here to find out more.
https://mysteryscience.com/secrets/mystery-1/animal-needs-food/115?code=ODA2ODQ3MDQ&t=student
What did you find out? Could you move like the animals? Which animal were you best at imitating?
How can you find animals in the woods? We know it's difficult to go out and about right now so Doug as invited you to go on a virtual walk with him in America.
https://mysteryscience.com/secrets/mystery-3/animal-needs-safety/116?code=ODA2ODQ3MDQ&t=student
Doug lives in America. What did you notice that is the same as where we live? Did you notice anything that was different? Which of the animals can you find where we live? Which don't live here?
TASK
Can you create your own map of a forest? Don't forget to include a pathway! Can you draw some animals hiding in your woods? You might like to create flaps to cover them? Can people who look at your map guess what animal could be hiding in the different places?