Nyewood CE
Infant School
Smiling, Caring and Learning Together on a Journey with God
Early Years News 29 May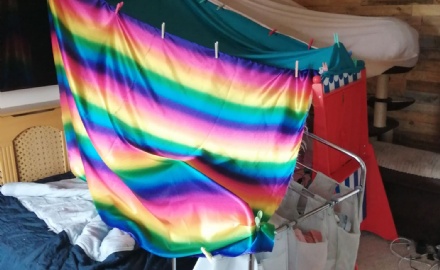 Hi everyone!
I hope you are all enjoying this beautiful sunny weather we've been having. Although life is very strange at the moment, each day I've been asking my family to think of three things that they are thankful for to help keep us feeling positive!
Sunshine is definitely one of my top three things! We have loved being able to get out to the woods and the beach to walk our dog Oakey. He loves having a swim to cool off when it's hot. The trouble is getting him out of the sea to go home! My children have had the paddling pool and slip n' slide mat out in the garden and had lots of fun soaking me with water bombs! I LOVE being able to eat most of our meals outside too. We've been having two BBQs a week!
My second thing to be thankful for is time! It's been all systems go in the Smart Household over the last few weeks. We have had plenty of time to redecorate three rooms and paint all the fence panels in the garden. Here is a picture of us stripping the wallpaper in my bedroom which took a loooong time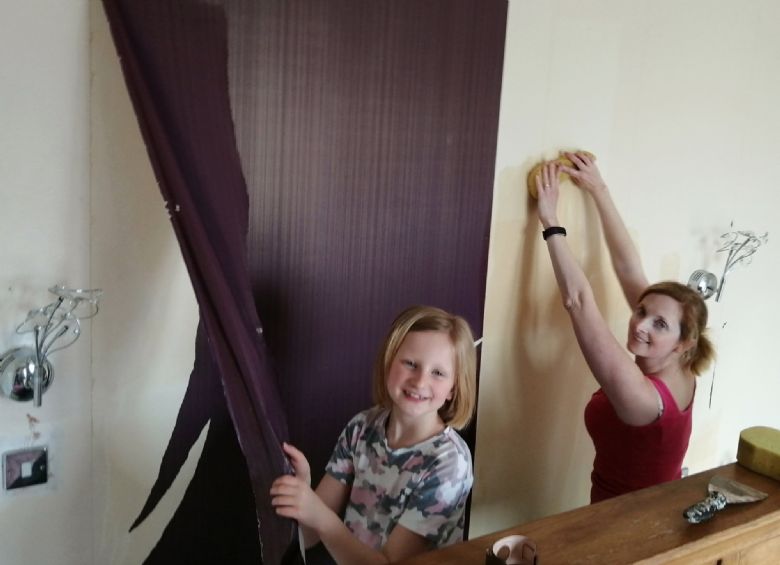 My third thing to be grateful for are my children. We have made so many memories lately. One of my favourites has been all the dens we have built! We camped out in the living room in our den the other night which was great fun and tomorrow we are going to camp out in the garden. Mr Smart and I have now ordered a big tent so that we can go on lots of camping adventures and make even more memories once lock-down is over.
I hope you have been making lots of memories too. What things are you and your family thankful for?
Miss you all soooo much!
Lots of love
Mrs Smart
Xxx
Heads Up for Grown-ups!
Hi grown-ups! For next week's project you will need paper, cardboard, materials (could use clothes that don't fit your child anymore!) glue, scissors and tape.