Nyewood CE
Infant School
Smiling, Caring and Learning Together on a Journey with God
EYFS Home Learning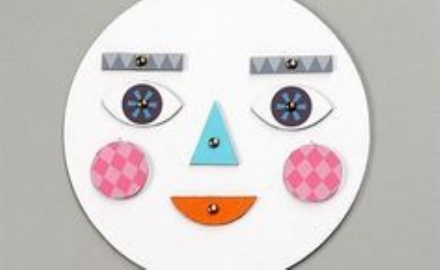 Hello everyone and welcome back to another week of learning. We hope you all enjoyed a good rest after all your hard work last half term with your home-learning. You and your grown-ups are doing a fantastic job!
Daily exercise idea:
Real PE at home includes an online programme, which supports families to be active, play and learn together. This programme is great for family play and fun.
There are so many benefits to being active, not only to our physical wellbeing but also to our emotional and mental health, especially in such testing times for all of us. We hope that the ideas help support you and your family to stay fit and healthy in the coming months. Here are the details to access real PE at home:

The website address is: home.jasmineactive.com
Parent email: parent@nyewoodcof-1.com
Password: nyewoodcof
Project Day!
Mondays and Tuesdays are our project days, where we think about other subjects that are just as important as reading, writing and maths!
Today we are learning to: show our feelings in different ways.
During lockdown we are all experiencing different feelings and emotions. How do we express them? How can we show them? Our project Monday and Tuesday of this week will be to make a face to show different feelings and emotions.
First talk about the different emotions you are feeling. Why are you feeling sad/happy? Ask your grown up and siblings how are they feeling today?
Task 1
Make feelings faces. Use anything you can get your hands on, paper plates are great or you could use cardboard from a cereal packet. Think about how you can make a face look happy/sad/excited/worried. You don't have to draw these expressions on. Why not try using straws, pipe cleaners or even materials from clothes that don't fit you anymore.
Task 2
Can you show your feelings faces to a grown up or sibling, can they guess how the feelings face is feeling? Why would you be feeling sad/happy during lockdown? Can you explain how you are feeling? Swap over and ask your grown up to show a feeling on their face, can you guess it? Are you right? Why is your grown up feeling happy/sad? Can you ask them why?
Task 3
Can you show a feeling through dance and movement? Can you pick a feeling and can your grown up film you showing this emotion? You can send them into the school Facebook page and the staff at school can guess your feeling. Will we get it right!?
Do not forget to try and enjoy a reading experience with your grown-up every day! Reading food packets, instructions for board games, clues, letters/postcards from friends, recipes or signs you spot on your daily exercise are just as important as stories, magazines, or information books!