Nyewood CE
Infant School
Smiling, Caring and Learning Together on a Journey with God
EYFS Home Learning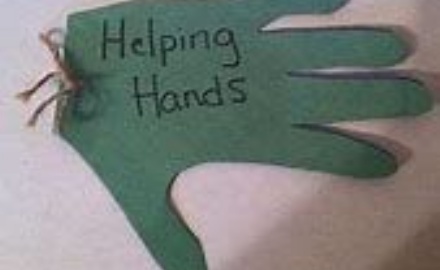 Daily exercise idea:
Using the real PE (see yesterday's blog for login information), can you complete the 'Day 1' suggested activities from the suggested activity calendar for Early Years/Key Stage 1? The video gives some useful advice on how to complete the skills and navigate around the website.
Project Day!
Mondays and Tuesdays are our topic days, where we think about other subjects that are just as important as reading, writing and maths!
Today we are learning to: How can we help others when they need it?
We are going to continue to think about feelings and emotions from yesterday. The Good Samaritan story from the bible tells us about how we can help others, and not just our friends and family.
https://www.youtube.com/watch?v=MLzdQtetedc
Watch the video, can you answer the questions?
What did the Good Samaritan do? Why did he help the injured person? What would you do if you saw someone hurt or injured? What words can you use to describe the Good Samaritan?
Task 1
How can you help? What could you do at home to help your grown-ups? Could you make your bed? Tidy away your toys? Could you set the table ready for dinner? Could you help your sister or brother by working together?
Task 2
We would like you to create a picture, something that would make someone happy and smile. Once you have finished it, you could post it to a neighbour. We bet they would love to receive a picture from you that would make them happy.
Task 3
Get some paper or card and draw around your hand. Cut it out carefully. Make lots of these! These are your helping hands. Once you have helped your grown-up e.g. by making your bed, draw a picture to shoe this in the middle of the hand and give it to your grown-up. How many good deeds could you do in one day?! This would really help your grown-up and make them feel happier. Please take photos of your helping hands and put them on the Nyewood Facebook page for all of us to see.
Do not forget to try and enjoy a reading experience with your grown-up every day! Reading food packets, instructions for board games, clues, letters/postcards from friends, recipes or signs you spot on your daily exercise are just as important as stories, magazines, or information books!