Nyewood CE
Infant School
Smiling, Caring and Learning Together on a Journey with God
Monday 8th June 2020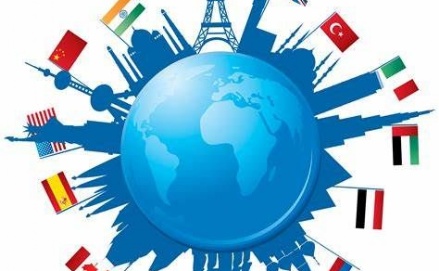 Good morning everyone, we hope you have had a lovely weekend.
A new week brings new learning. We are particularly excited about our project days this week and look forward to learning more about the world in which we all live in and share.
But first let's begin with some exercise.
If you are unable to get out for your daily exercise today, why not try creating your own obstacle course at home. You could use household items to set markers for a 'start' and 'finish' point. You could also use various items to jump over, crawl under, items to throw, etc. Do you have a bucket or box at home? One of the challenges along your obstacle course could be to throw an item into a bucket or box. Perhaps you could race against your grown up to see who can complete the obstacle course the quickest? Alternatively, you could time yourself to see how long you take.
Project Day!
Mondays and Tuesdays are our project days, where we think about other subjects that are just as important as reading, writing and maths!
Today we are learning to find out about a country from around the world.
Think about a country from around the world. Look below at the clip to get some ideas.
https://www.bbc.co.uk/programmes/b08t17zs
We would like you to think about something linked to that country. For example their flag, an instrument, landmark or perhaps you could help your grown up to make a traditional meal from that country.
Task 1
Once you have decided which country you want to find out about, go onto the internet and search about it. Look at their flag. What colours are on it? How many different colours are there? Is there an animal on the flag? Now make the flag. You can be as creative as you like, you could use clothes, garden equipment, paints and crafts.
Task 2
Continue to research the country you have chosen to look at. Do they have a traditional instrument from your country? Again, be as creative as you can to make an instrument. Don't forget you can use dry rice, pasta or lentils to go inside your instrument.
Task 3
Does your chosen country have a traditional meal or dish? Ask your grown-up to help you research this. What are the ingredients that you will need to make this dish? Make the dish with the support of your grown-ups.
Don't forget we love to see your learning so always ask your grown ups to post some pictures on our Facebook page