Nyewood CE
Infant School
Smiling, Caring and Learning Together on a Journey with God
EYFS Home Learning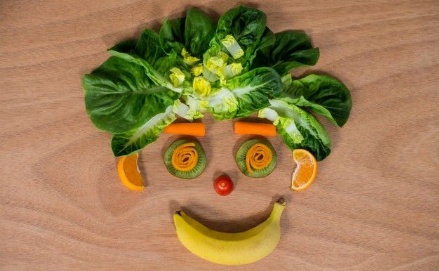 Good morning everyone.
DAILY EXERCISE
Join in with these children and have a dance party!
https://www.youtube.com/watch?v=ymigWt5TOV8
PROJECT
We are continuing with our project on keeping healthy and safe.
Today we are going to focus on healthy eating and exercise.
https://www.bbc.co.uk/bitesize/clips/z2pxpv4
Additional information: https://www.healthforkids.co.uk/staying-healthy/eating-healthily/
Task 1: Can you make a face using fruit or vegetables? You could use a mixture of both. What will use for the hair? The eyes? The mouth? Look at all the bright colours that you can use in the cover photo of this blog! Which parts of your face could you enjoy as a healthy snack?
Task 2:
https://www.nhs.uk/live-well/eat-well/the-eatwell-guide/
Talk with your grown up about the different foods on the link above.
Design a healthy meal. Using a paper plate or circular piece of paper, can you create a healthy meal? You could use collage, paint, felt tips/ crayons. Be creative. It could be that you help your grown up to create that meal for your family one day this week.
Task 3: Finally, it is important to keep active and we send links to exercises for you complete each day. How else do you keep active? You might have a particular hobby? Can you make up your own dance routines? If you can, have a go at doing something else active today. It could even be something as simple as going for a short walk.
To finish today for our PSED we would like you to engage in a mindfulness task. Mindfulness is important and is considered to help children to increase focus, improve their attention span and manage their emotions.
One easy way for children to dip their toes into mindfulness is through body poses. To get your child excited, tell them that doing fun poses can help them feel strong, brave, and happy.
Go with your child to somewhere quiet and familiar, a place they feel safe. Next, tell them to try one of the following poses:
The Superman: this pose is practised by standing with the feet just wider than the hips, fists clenched, and arms reached out to the sky, stretching the body as tall as possible.
The Wonder Woman: this pose is struck by standing tall with legs wider than hip-width apart and hands or fists placed on the hips (Karen Young, 2017).
Ask the children how they feel after a few rounds of trying either of these poses. You may be surprised.