Nyewood CE
Infant School
Smiling, Caring and Learning Together on a Journey with God
EYFS Home Learning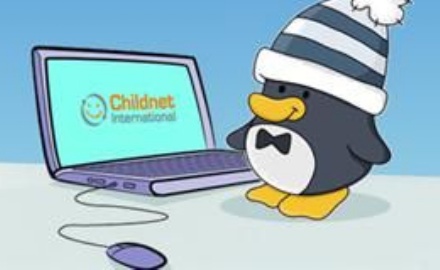 Good morning everyone, please find below your learning for today.
Daily exercise.
Gymnastics activities this week – to warm up – star jumps, very small side to side jumps, hopscotch on the spot, straight jumps (up and down), twist jumps (keep head looking forwards whilst twisting head and shoulders to opposite side to hips and legs). Return to jogging in between each added movement.
PSED The Mindful or Glitter Jar
This activity can teach children how strong emotions can take hold, and how to find peace when these strong emotions feel overwhelming.
"Imagine that the glitter is like your thoughts when you're stressed, mad or upset. See how they whirl around and make it really hard to see clearly? That's why it's so easy to make silly decisions when you're upset – because you're not thinking clearly. Don't worry this is normal and it happens in all of us (yep, grownups too).
[Now put the jar down in front of them.]
Now watch what happens when you're still for a couple of moments. Keep watching. See how the glitter starts to settle and the water clears? Your mind works the same way. When you're calm for a little while, your thoughts start to settle and you start to see things much clearer. Deep breaths during this calming process can help us settle when we feel a lot of emotions" (Karen Young, 2017).
This exercise not only helps children learn about how their emotions can cloud their thoughts, but it also facilitates the practice of mindfulness while focusing on the swirling glitter in the jar.
Try having your child focus on one emotion at a time, such as anger, and discuss how the shaken verse settling glitter is like that emotion.
INTERNET SAFETY
To complete our project on keeping safe we would like to discuss Internet Safety. We recognise that within our ever growing, technological world, raising awareness as to how to keep safe online if crucial to safety and well being.
Task 1: Explain to the children that they are going to be thinking about the Internet and different types of technology. Can you make a list of all the different pieces of technology you have at home or in school.
Have you used a computer/laptop at home?
Have you got a tablet at home, or have you played on one?
Do you like to play games online? What about your brothers or sisters?
Do you have an Xbox / Wii / Nintendo DS / PSP / PlayStation etc.?
Have you ever been on the Internet?
What do you do on the Internet?
What are your favourite websites and why do you like them?
Task 2: It can be fun to go online as we can do lots of things, but we have to remember that not everything online is nice. Smartie the Penguin is here to help. Share the PowerPoint stories with your grown ups. What is Smartie telling us to do?
https://www.childnet.com/resources/smartie-the-penguin
We would like you to draw/build/ create your very own Smartie the Penguin. Everytime you go online, Smartie will be there to remind you to keep safe online.
We would also like you to draw a picture of the person you will go to for help if something worries you online. This can be someone in school or at home.
Learn Smartie's song – you might even use instruments or make up your own second verse.