Nyewood CE
Infant School
Smiling, Caring and Learning Together on a Journey with God
EYFS Home Learning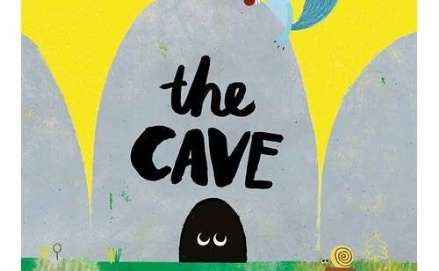 Good morning everyone.
We hope you enjoyed our project days about keeping safe. Please find below you learning tasks for today. We hope you also find some time to get out and enjoy the sunshine. Remember to keep yourself safe by applying sun cream, wearing a hat and drinking lots of water. Have fun!
Daily Exercise
Gymnastics activities this week – shoulders, arms and wrists – arms out straight in front, fingers together and thumbs tucked in tidily. Raise arms straight up in the air and then "close the roof" (wrists and fingers close with finger tips together), then "open the roof" (point fingers straight back to the ceiling) then "open the roof wide" (point fingers out towards the side). Lower arms in front with same space as above the head and repeat but change the "roof" to "gates."
PSED
Cosmic Yoga. Can you join in and follow the adventure?
https://www.cosmickids.com/category/watch/?video_category=yoga&changed=video_category
Reading
This week we will be working on the super six skill of making connections. Making connections is thinking about the text in relation to other texts, the world and ourselves. Listen to the story The Cave:
https://www.youtube.com/watch?v=gtvlYrTzJus&list=PLE5MZB5pedUMQRHw2etfKDkufdGKDiPsU
Can you make connections for this story? Here are some questions to help you:
My Life - Is the event in the story similar to one in your life?
A Book - Story Character - Are the characters in the story similar to other characters from another story?
What I Know - Is there a fact or meaning in this story that you knew already?
Friend - Is the event in the story similar to something that has happened to a friend? Is the character in the story similar to a friend of yours?
Writing
For writing this week, we are learning to write short sentences in meaningful contexts.
Once you have listened to The Cave, tell your grown up about the story. Tell them what happens, what you like and do not like about the story. Now it's time to think about what you are going to write about. Today, you are going to write about the beginning of the story. What happens at the beginning of the story? Say your sentence aloud, how many words are there in your sentence? Write your sentence thinking about remembering a capital letter at the beginning of the sentence, finger spaces between each word and a full stop at the end of your sentence. Can you challenge yourself and write another sentence about the beginning of the story? Once you have finished, you could illustrate your writing.
Mathematics
This week, we will be developing the skill of estimation. We will be learning to estimate how many objects you can see and check by counting them.
Collect some objects… e.g. stones, crayons, cotton wool balls, marbles etc.
An estimation is a sensible guess. Think carefully, is there likely to be more than 5O marbles inside a small jar? What about more than 50 marbles inside a large bucket?
Ask your grown up to put some of the same object into a clear container. Can you estimate how many there are inside? Remember to make a sensible guess.
You will need to count to check your estimate… were you close?
What do you need to remember for next time? What do you need to take into consideration? For example, the size of the object and/or container will change your estimate.