Nyewood CE
Infant School
Smiling, Caring and Learning Together on a Journey with God
EYFS Home Learning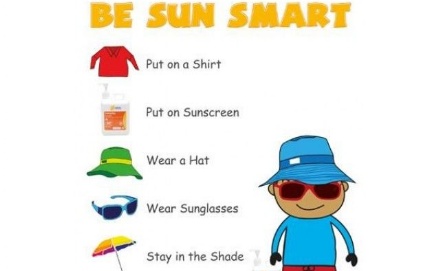 Good morning everyone, another hot day today. Please remember to wear your sun hat, put on your sun cream and stay in the shade where possible. Please find below your learning for today.
Daily Exercise
Gymnastics activities this week: Hips
Put your hands on your hips and imagine an 'invisible hula hoop'. Do some hip circling in both directions. Try to keep your feet still and only move your hips - ideally not your head/shoulders/other body parts. Keep your head looking forwards and still to try and enable this.
PSED
Can you make an origami dog? Follow the instructions below. Did you find it easy or hard?
Can you make another animal?
https://www.youtube.com/watch?v=wWVppdfYOx8
Reading
Today we are going to be learning a new sound, the 'oi' sound. It is called a digraph when two letters are joined together to make a new sound. Listen to the song, and then play it again and join in.
https://www.youtube.com/watch?v=f8Br4ULO5uU
Go onto the Phonics Play website: https://www.phonicsplay.co.uk/
The free log in is:
Username – march20
Password – home
Click on Phase 3, 'oi' sound.
Play Dragons Den. Can you sound out and say the words? Then decide if it is a rabbit word (a real word that you can sound out) or an alien word (a made up word that you can sound out). How many did you get right?
https://www.phonicsplay.co.uk/resources/phase/2/dragons-den
You could even copy some of these words and ask you grown up to hide them for you to find and read!
Writing
Read your writing from yesterday. Does it make sense? Do you need to change anything to make sure it makes sense? Now it's time to write the middle part of the story. What happens in the middle of the story? If you are unsure, re listen to the story. Again, make sure you say your sentence aloud. How many words are there in your sentence? Write your sentence thinking about remembering a capital letter at the beginning of the sentence, finger spaces between each word and a full stop at the end of your sentence. Can you challenge yourself and write another sentence about the middle of the story? Once you have finished, you could illustrate your writing.
Mathematics
Today, we are continuing to work on estimation. Using your learning from yesterday, will your estimations be more accurate? Can you record your estimates? Could you have a competition with your grown up, brother or sister? Who was the closest?
Some things to consider…
If the objects are big, will you fit more or less into the container?
If the objects are smaller, would your estimate be bigger?