Nyewood CE
Infant School
Smiling, Caring and Learning Together on a Journey with God
EYFS Home Learning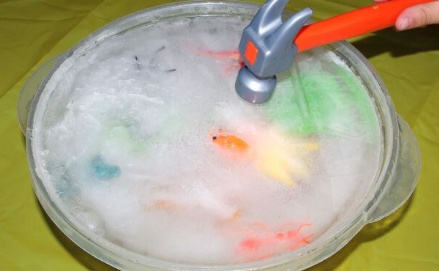 Good morning everyone, hope you are all well. Here is your learning for today.
DAILY EXERCISE
Supermovers, easy to follow. Get fit and active.
https://www.bbc.co.uk/teach/supermovers
PSED - Draw or write about a person who is particularly special to you.
What words describe your special person?
What do they do that is special?
What things do you and your special person like doing together?
Why are they an important person to you?
PROJECT DAY 2
Task 1 – Show the children a block of ice with an object frozen inside. How can we find out what's inside? Can you measure your block of ice? Investigate…What happens to the ice? How does the ice change? What do you notice?
Task 2 – Can you break the ice and free what is inside? What could you use to break it?
How can you make it melt quicker? How can you make it melt slower?
Task 3 – Discuss the seasons. When would we be most likely to see ice? What season are we in now? How does it feel? What do people use water for in the summer?
You might like to try one or more of these activities…
Can you sort out clothes you would wear in winter from those you would wear in summer? Give reasons for your choices. You can draw your own or print some from the internet.
Choose your favourite season; can you draw a picture of it? How is it different from the other seasons?