Nyewood CE
Infant School
Smiling, Caring and Learning Together on a Journey with God
Owl Babies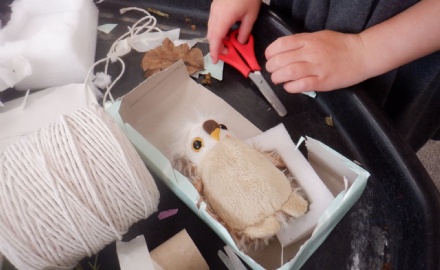 This week we have been doing our learning through the book Owl Babies. We have listened to the story and have been acting i out with the owl puppies in the classroom.
We have been learning about the parts of an owl and why they have big eyes and sharp claws. We also found out that most owls don't go Twit twoo. The Tawny owl, the female goes Twit and the male goes Twoo! All the others make screeching sounds.
We have been making pictures of owls by printing with pegs and pompoms.
We have also looked carefully at feathers looking at how they are made and the colour in them.
We have also been learning the Bible story of how God created the world, and that it is the first story in the Bible.
In Maths we have been practising counting carefully, making sure we don't miss any out or count one twice.