Nyewood CE
Infant School
Smiling, Caring and Learning Together on a Journey with God
Rehearsals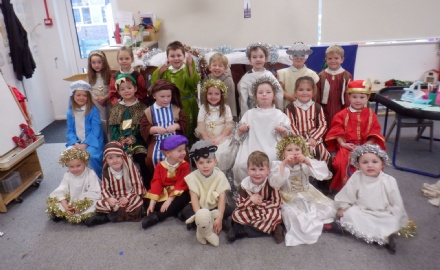 We have been busy practising our nativity for you to watch in school or online. We know the songs and when to stand up, and we know you will be very proud of us.
This week we have been retelling the Christmas story in our own words, getting all the events in the right order.
We have also been making decorations for the tree outside the shed in our play area, to make it look festive.
We have been practising writing our names and forming our letters correctly, maybe we could do some more practising at home. We enjoyed writing in flour, but we did get a bit messy!