Nyewood CE
Infant School
Smiling, Caring and Learning Together on a Journey with God
3 Billy Goats Gruff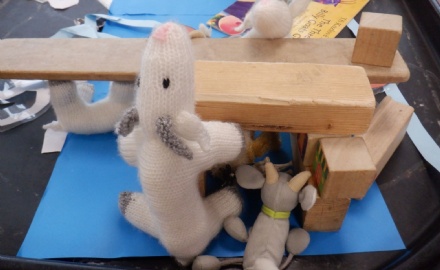 This week we have been reading the story of the 3 Billy Goats Gruff. We have been acting it out with the puppets and building bridges for the troll to live under. We made masks and took it in turns to be the characters.
We have been using numicon to make different numbers. Some of us can now recognise all the numbers to 10 by colour and can put them in order. We also practised making totals to 5 using the numicon and tens frames.
Outside we have been acting out different stories, maybe we could act some out with our toys at home.
We had a great time in the Woodland area, exploring the tunnels and paths and listening to the signs of nature. We especially enjoyed getting muddy!!!