Nyewood CE
Infant School
Smiling, Caring and Learning Together on a Journey with God
What a busy week!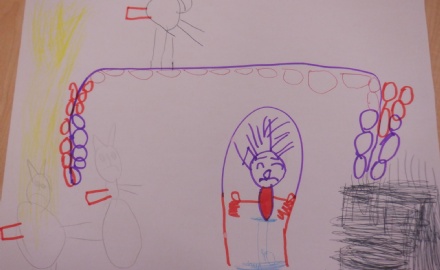 We started the week drawing pictures and acting out Billy Goats Gruff. But then on Tuesday, it was Chinese New Year. We tried copying Chinese characters, and making Chinese lanterns. We learnt about how the years were associated with different animals and found out that this is the Year of the Tiger.
We finished the week making plant pots and planting pea seeds. Once the peas plants have grown big enough we will plant them in the Early Years garden and hopefully have peas to eat in the summer.
We are getting really quick at showing different ways of making totals. We can show this with our fingers or with Numicon.
We have continues to learn about the parables Jesus told.